Lillian Stewart Carl
Location, Location, Location
by Lillian Stewart Carl
I've set stories in ancient Rome, in Tibet, on a moon of Saturn, in the Middle Ages, and during World War II. Then there are the stories -- not to mention the novels -- set in the never-never-lands of literature and legend. But just because a world never existed doesn't mean it isn't real.

One of my novels, Shadow Dancers, takes place on an imaginary island that is a blend of Minoan Crete and Santorini. To make the setting vivid, I researched the plants and animals of the Aegean, the architecture of Knossos, Minoan clothing, the Tyrian purple dye industry, bull-dancing, and volcanology -- like Santorini, my island has to explode.
All this for a fantasy!
A contemporary novel ups the ante. No reader has actually set foot on my fictitious Minras. Many readers are familiar with Ohio, or Texas, or Great Britain. Not that researching these settings is hard labor. On the contrary. One reason I've set so many stories and novels in Great Britain in general, and in Scotland in particular, is because I love to visit there.
Any creative writing course teaches how physical details set the scene. Smell, for example -- there's a particular odor, compounded of damp and diesel and the scent of frying meat that could be bottled and sold as "British city." There's the aroma of old church, blended like a fine Scotch of mildew and incense. There's the seaport smell, seaweed and fish and saltwater.
But location is more than the physical details.
In the UK, ancient sites are juxtaposed with the modern world. Canterbury Cathedral is within a block of a shopping mall. The stump of a castle nestles beside Dounreay nuclear reactor. A Safeway and a McDonald's now occupy the site of 18th-century Fort William, in the town of the same name. No surprise I set so many stories in historic houses, archaeological excavations, and museums. They're all places where past meets present, causing tension on a personal as well as a public level.
England's Hardwick Hall, a glorious Elizabethan pile said by contemporaries to be "more glass than wall," inspired Memory and Desire. Since Hardwick is known for its needlework, my heroine became a needleworker by avocation. Since Hardwick is in the care of the National Trust, its clone, Somerstowe Hall, is, too. But, entropy being what it is, the Trust can't accept a house, no matter how appealing, without an endowment to conserve and restore it.... Ah, money, the foundation of many a murder mystery.

I was charmed by Scotland's Craigievar Castle, which is small and homey -- a telephone reposes on one windowsill. It's the sort of place I could see someone actually living in, unlike more grandiose buildings. Plus Craigievar's guidebook had a room plan, always a spur to my imagination. So in Ashes to Ashes I "built" a copy of Craigievar near a small town in Ohio similar to Marion, where a friend once lived. What sort of character would replicate a castle in Ohio, I asked myself. Someone wealthy and eccentric, who might leave unfinished business to be cleared up after his death....
When I visited Craigievar again, after the publication of Ashes to Ashes, the young American guide came from the same place and had the same name as the heroine of the book. I'll cue the "Twilight Zone" music here -- especially since I always include fantasy elements in my novels.
Ghosts, for example. Ghosts mean history, and history is character, plot, and setting all in one. No person and no place has arrived here without having been there, and the "there" never really goes away.
Shadows in Scarlet begins in Colonial Williamsburg, where interpreters pretend to be people of the Revolutionary Period and re-enact the events of their lives -- but you, the visitor, have to go along with the act, just as you, the reader, has to go along with a story.

My heroine is an interpreter at a house based on Carter's Grove, an 18th-century plantation near Williamsburg. Some years ago archaeologists uncovered a 17th-century settlement in the mansion's front yard. Ivor Noel Hume's vivid account of the excavation, Martin's Hundred, helped inspire Shadows in Scarlet. So did a Carter's Grove legend telling how a British officer rode his horse up the staircase during the Revolution. Archaeologists actually turned up a badge of his regiment on the grounds.
So I have archaeologists find the actual body of a British soldier -- a Highlander, of course. And our heroine then meets his ghost sitting in the beautiful paneled hall of the mansion.
Colonial Williamsburg's archaeology labs appear in one scene in the book. When I was there I had the chance to ask, "What do you do when you turn up human bones?" It turns out reality follows imagination -- they would search for the corpse's family.

Shadows in Scarlet ends in Scotland, at a castle based on Cawdor Castle outside Inverness, but set in Glenmoriston beside Loch Ness. I spent a week there in a small cottage that was -- well, if it wasn't haunted, it was seriously weird. (I picked this cottage up and set it down in the Scottish borders in Dust to Dust, but without the...er...presence.) The late Earl of Cawdor is described by Ludovic Kennedy in In Bed with an Elephant as "half poet, half pirate." His personality comes through with every word of the guidebook he wrote. His castle is personable, too, accumulated rather than built over the centuries, with historical artifacts sitting artlessly next to television sets. And the garden makes my black, ink-stained thumb twitch with envy -- before joining my other fingers in writing out what happened there.
Imagination and reality aren't opposites, but variations on a theme. Our perception of a place or a time or our own lives is shaped by what we want to see -- as the heroine of Shadows in Scarlet learns to her cost.
No matter how far out in time, space, or imagination, the setting of a story is more than a building and a quick description of the weather. It's how character, author, and reader all perceive reality.
Lillian Carl recommends:
Martin's Hundred, by Ivor Noel Hume. Anything by Noel Hume is well worth reading. The quarterly Colonial Williamsburg: The Journal of the Colonial Williamsburg Foundation often includes an essay by Noel Hume -- one of my favorites is on Colonial mousetraps.
In Bed with an Elephant: A Journey through Scotland's Past and Present by Ludovic Kennedy. The title is taken from Canadian Prime Minister Trudeau's description of what it's like living next to the United States. Kennedy, of course, is referring to Scotland's uneasy-to-the-point-of-bloody relationship with England. He takes an unblinking look at Scottish history, neither muffling himself in tartan nor dismissing it as quaint and irrelevant.

Scotland: The Place of Visions by Jan Morris and Paul Wakefield. Any of Morris's travel essays are worth reading -- she writes beautifully and perceptively, always seeing beneath the physical surface.
Two novels with evocative settings that go beyond the physical:
A Finer End, by Deborah Crombie, a mystery set in Glastonbury, England, and The Curse of Chalion, by Lois McMaster Bujold, a fantasy novel based on the history of medieval Spain.

---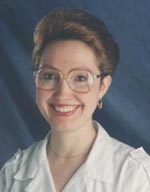 After growing up in Missouri and Ohio and spending many years in North Texas, Lillian Stewart Carl developed a passion for mountains and oceans, particularly those in Scotland. She says has had a few "real" jobs -- an engineering aide, a librarian, a newspaper columnist, and a college history teacher -- but all along she was writing. She has published a collection of short stories, Along the Rim of Time, and many novels including Sabazel, The Winter King,and Garden of Thorns. Her newest novel is Shadows in Scarlet which will be published by Wildside Press in December 2001.