Blinking Red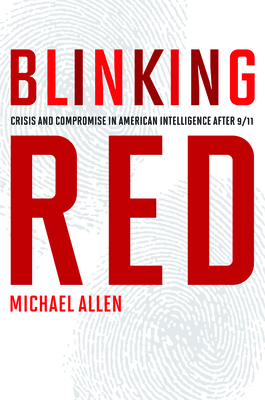 Blinking Red
Crisis and Compromise in American Intelligence After 9/11
Potomac Books, Hardcover, 9781612346151, 250pp.
Publication Date: September 1, 2013
* Individual store prices may vary.
Buy Now
or
Shop Local
Enter your zip code below to purchase from an indie close to you.
Description
After the September 11 attacks, the 9/11 Commission argued that the United States needed a powerful leader, a spymaster, to forge the scattered intelligence bureaucracies into a singular enterprise to vanquish America's new enemies stateless international terrorists. In the midst of the 2004 presidential election, Congress and the president remade the post World War II national security infrastructure in less than five months, creating the Office of the Director of National Intelligence (DNI) and a National Counterterrorism Center (NCTC). "Blinking Red" illuminates the complicated history of the bureaucratic efforts to reform America's national security after the intelligence failures of 9/11 and Iraq's missing weapons of mass destruction, explaining how the NSC and Congress shaped the U.S. response to the 9/11 attacks. Michael Allen asserts that the process of creating the DNI position and the NCTC is a case study in power politics and institutional reform. By bringing to light the legislative transactions and political wrangling during the reform of the intelligence community, Allen helps us understand why the effectiveness of these institutional changes is still in question.
About the Author
Michael Allen is Lecturer in Science Education at Brunel University, UK and has a PhD in science education.