Escaping the Delta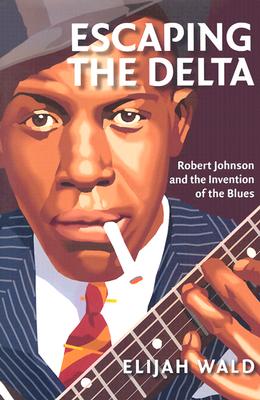 Escaping the Delta
Robert Johnson and the Invention of the Blues
Amistad, Hardcover, 9780060524234, 368pp.
Publication Date: January 1, 2004
* Individual store prices may vary.
Not Currently Available for Direct Purchase
or
Shop Local
Enter your zip code below to purchase from an indie close to you.
Description
Robert Johnson's story presents a fascinating paradox: Why did this genius of the Delta blues excite so little interest when his records were first released in the 1930s? And how did this brilliant but obscure musician come to be hailed long after his death as the most important artist in early blues and a founding father of rock 'n' roll?
Elijah Wald provides the first thorough examination of Johnson's work and makes it the centerpiece for a fresh look at the entire history of the blues. He traces the music's rural folk roots but focuses on its evolution as a hot, hip African-American pop style, placing the great blues stars in their proper place as innovative popular artists during one of the most exciting periods in American music. He then goes on to explore how the image of the blues was reshaped by a world of generally white fans, with very different standards and dreams.
The result is a view of the blues from the inside, based not only on recordings but also on the recollections of the musicians themselves, the African-American press, and original research. Wald presents previously unpublished studies of what people on Delta plantations were actually listening to during the blues era, showing the larger world in which Johnson's music was conceived. What emerges is a new respect and appreciation for the creators of what many consider to be America's deepest and most influential music.
Wald also discusses how later fans formed a new view of the blues as haunting Delta folklore. While trying to separate fantasy from reality, he accepts that neither the simple history nor the romantic legend is the whole story. Each has its own fascinating history, and it is these twin histories that inform this book.
About the Author
Elijah Wald es escritor y mÚsico con veinte aÑos de experiencia reportando sobre los orÍgenes musicales y sobre la mÚsica misma en diferentes regiones del mundo. Fue escritor y asesor para el proyecto de mÚltiples medios del Instituto Smithsonian llamado The Mississippi: River and Song (El RÍo Mississippi: el rÍo y su mÚsica), y tambiÉn recibiÓ un premio por la biografÍa Josh White: Society Blues (Josh White, Blues de la Sociedad). Una sobrevista de su obra se puede conseguir en elijawald.com.
Elijah Wald is a writer and musician with twenty years experience covering roots and world music. He was writer and consultant on the Smithsonian multimedia project The Mississippi: River of Song, and is the author of the award-winning biography Josh White: Society Blues.
Praise For Escaping the Delta…
"If you read only one book about blues...read this one."
-Starred Booklist on Escaping the Delta