Titian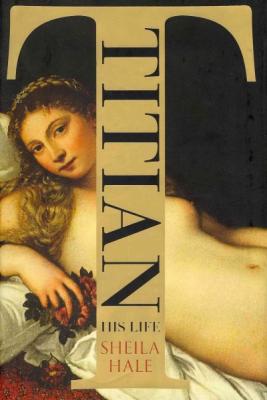 Titian
His Life
HarperTorch, Hardcover, 9780060598761, 832pp.
Publication Date: November 20, 2012
* Individual store prices may vary.
Buy at Local Store
Enter your zip code below to purchase from an indie close to you.
or
Buy Here
Description
Born in the mountains above Venice in the late fifteenth century, Tiziano Vecellio or Titian was the greatest painter of the Venetian High Renaissance. A poetic visionary and a technical master of oils, he painted everything, from frescoes and grand altarpieces to mythological stories and portraits works described by his contemporaries as "mirrors of nature."
Sheila Hale's rich biography is the first since 1877 to examine all contemporary accounts of Titian's life and work as well as recent art historical scholarship, some of it previously unpublished. Her book charts the extraordinary transformation of Titian's style: from the radiant, minutely realized masterpieces of his youth, to the more freely painted work of his middle years, to the dark, tragic, sometimes terrifying visions of his old age. Drawing on the latest scientific examinations of his paintings, Hale seeks to explain the evolution of his methods and his art. In doing so, she also gives many different voices from Titian's lifetime to today free reign to explore, praise, and sometimes doubt his genius.
When Titian died in 1576, in his late eighties, he had spent the whole of his working life in Venice the most celebrated city in Europe traveling as little as possible despite the clamor for his presence at the great courts of the continent. He had witnessed wars, Ottoman invasions, and the rising Protestant threat to the Catholic Church. He had become the favored painter of both Charles V the most powerful man in the world and his son, Philip II of Spain, who became Titian's most important patron.
Sheila Hale's masterly biography presents Titian through the lens of the turbulent times in which he lived and explores how this innovative sixteenth-century master conveyed in his paintings a kind of truth that few other artists have been able to communicate, which has fascinated Titian's admirers and followers ever since.
About the Author
Sheila Hale has known and often lived in Venice since 1965, when she began as a research assistant to the late John Hale, with whom she worked on Renaissance Venice and The Civilization of Europe in the Renaissance. Her guidebook to Venice, first published in 1984, was praised by David Lodge as "the best guidebook I have ever used" and by Eric Newby as "deserving a Nobel Prize." She has written other guidebooks, an architectural history of Verona, and articles for a number of papers, including the New York Times, the London Observer, and the Times Literary Supplement. Her book The Man Who Lost His Language was described by Brenda Maddox as "enlarging the language of love" and by Michael Frayn as "a triumph." Sheila Hale is a trustee of Venice in Peril and lives in Twickenham, England.
Praise For Titian…
"Impressive…entertaining…a feat of research…crammed with new or expanded or rethought information about this stubbornly mysterious giant"
-Sunday Times (London)

"A magnificent new biography…The elegance and energy of her narrative, together with a born biographer's eye for detail, make…[this] eminently readable and profoundly authentic…"
-Jonathan Keates, Literary Review

"Impressive…entertaining…a feat of research…crammed with new or expanded or rethought information about this stubbornly mysterious giant"
-Waldemar Januszczak, Sunday Times (London)

"An engrossing new biography…a portrait of Titian in his time…which should endure as the standard Life for the next century"
-Financial Times

"An exceptional biography of Titian…a superb portrait of the artist-an example of measured scholarship, judicious opinion, and telling framing detail"
-The Guardian

"Hale provides subtle insights into Titian's enigmatic last paintings…A scrupulous and exhaustive account that is informed by the latest scholarship, but admirably free of academic cant."
-Daily Telegraph (London)

"It all makes for compelling reading…enriched by vivid anecdotes and gossipy snippets"
-Fisun Güner, Independent

"Scholarly, erudite, panoramic, endlessly inquisitive and as clear as can be"
-Craig Brown, The Mail

"Titian stands out among his peers as Shakespeare does among writers, and Sheila Hale's authoritative and readable book is more than worthy of her subject."
-The Economist

"This definitive biography of the great Renaissance painter in over a century is a landmark achievement."
-Publishers Weekly, "Top 10 in Art and Architecture"

"An excellent biography…Hale's thorough research, judicious examination of evidence, lucid narrative style, and perceptive and illuminating interpretations of the major works are worthy of her great subject."
-Booklist (starred review)

"In this monumental book, Hale sets forth what may become the definitive biography of Tiziano Vecellio (c.1480-1576), better known as Titian. . . . This impressive, ambitious, scholarly, interdisciplinary . . . book straddles academic disciplines, including art history, history, and literature. Strongly recommended."
-Library Journal (starred review)