Marked Man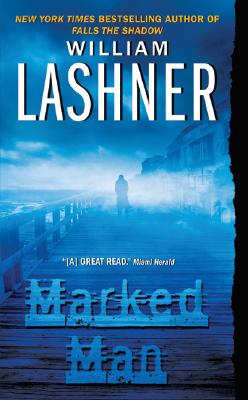 Marked Man
HarperTorch, Mass Market Paperbound, 9780060721602, 499pp.
Publication Date: May 2007
* Individual store prices may vary.
Shop Local
Enter your zip code below to find indies closest to you.
Description
It must have been a hell of a night. One of those long, dangerous nights where the world shifts and doors open. A night of bad judgment and wrong turns, of weariness and hilarity and a hard sexual charge that both frightens and compels. A night where your life changes irrevocably, for better or for worse, but who the hell cares, so long as it changes.
It must have been a night just like that, yeah, if only I could remember it.
All Victor Carl knows is that hes just woken up with his suit in tatters, his socks missing, and a stinging pain in his chest thanks to a new tattoo he doesnt remember getting: a heart inscribed with the name Chantal Adair.
My apartment is trashed, my partnership is cracking up, Im drinking too much, flirting with reporters, sleeping with Realtors. Frankly, Im in desperate need of something hard and clean in my life, and finding Chantal is all I have.
Is Chantal Adair the love of Victors life or a terrible drunken mistake? Victor intends to find out, but right now hes got bigger concerns. His client, a wanted man, needs to come in out of the cold, and hes got a stolen painting for Victor to use as leverage.
But someone is not happy that the painting has surfaced. Or that the client is threatening to tell all. Or that Victor is sniffing around for information about Chantal Adair. The closer Victor comes to figuring it all out, the deeper into danger he falls, as the ghosts of the past return to claim whats theirs.
About the Author
William Lashner is the New York Times bestselling author of The Barkeep, The Accounting, Blood and Bone, and the Victor Carl novels, which have been translated into more than a dozen languages and sold across the globe. Writing under the pseudonym Tyler Knox, he is also the author of Kockroach, a New York Times Book Review Editors Choice. Before retiring from law to write full time, Lashner was a prosecutor with the Department of Justice in Washington, DC. He is a graduate of the New York University School of Law as well as the Iowa Writers Workshop. He lives outside Philadelphia with his wife and three children.
Praise For Marked Man…
"Fun...entertaining."
-Publishers Weekly

"Dry and witty."
-Kirkus Reviews