Let's Get It on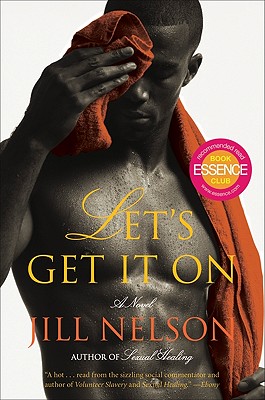 Let's Get It on
Amistad Press, Paperback, 9780060763312, 268pp.
Publication Date: May 25, 2010
* Individual store prices may vary.
Buy at Local Store
Enter your zip code below to purchase from an indie close to you.
or
Buy Here
Description
"Sister Jill isn't just a foot soldier in what passes for war between the sexes. She's our commander-in-chief and follow we must."
--Pearl Cleage, New York Times bestselling author of What Looks Like Crazy On An Ordinary Day Let's Get it On is acclaimed author Jill Nelson's spicy, raucously satiric follow-up to her sensational bestseller Sexual Healing. Fans of Zane and The Vow, as well as Nelson's own Voluntary Slavery, are going to love this outrageously provocative story about an attempt to open a "full service spa" for women on Martha's Vineyard. "Jill Nelson tells it like it is," Essence magazine writes, and the New York Times Book Review calls Nelson, "Fearless. She also knows how to construct a compelling narrative."
Praise For Let's Get It on…
"Jill Nelson tells it like it is. . . . And while the novel lives up to its name, at its core this is the story of friends having one another's backs."
-Essence

"Let's Get It On is imbued with a complex narrative that involves the mob and politics. . . . In terms of life about the yacht, let's just say Nelson spins a super sexy yarn just in time for summer."
-AOL Black Voices

"A hot summer read from the sizzling social commentator and author of Volunteer Slavery and Sexual Healing."
-Ebony

"The sisters still manage to sizzle—and elicit smiles with their insatiable appetites for love, social justice and the sex trade."
-Publishers Weekly

"With its sex-positive message and unapologetic emphasis on female enjoyment, Nelson's latest makes for a zingy beach read."
-Kirkus Reviews

"As a social commentator, [Nelson's] pretty fearless. She also knows how to construct a compelling narrative. Happily, she scraps neither of these talents as a novelist."
-New York Times Book Review

"Sexual Healing is a wild, sexy ride...a fearless look at what women want, and a fresh take on how they can get it ...You'll emerge refreshed and invigorated, in body, mind, and soul."
---E. Lynn Harris, A Love of My Own and Any Way the Wind Blows

"Sister Jill isn't just a foot soldier in what passes for war between the sexes. She's our commander-in-chief and follow we must."
---Pearl Cleage, What Looks Like Crazy On An Ordinary Day and I Wish I Had A Red Dress --Pearl Cleage, What Looks Like Crazy On An Ordinary Day and I Wish I Had A Red Dress --Pearl Cleage, What Looks Like Crazy On An Ordinary Day and I Wish I Had A Red