Wordsworth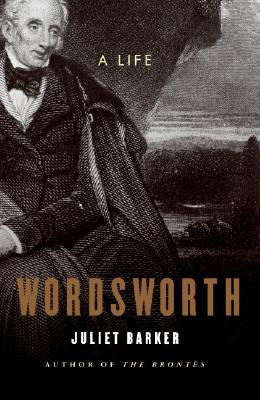 Wordsworth
A Life
Ecco, Hardcover, 9780060787318, 576pp.
Publication Date: December 1, 2005
* Individual store prices may vary.
Buy at Local Store
Enter your zip code below to purchase from an indie close to you.
or
Not Currently Available for Direct Purchase
Description
William Wordsworth's early life reads like a novel. Orphaned at a young age and dependent on the charity of unsympathetic relatives, he became the archetypal teenage rebel. Refusing to enter the Church, he went instead to Revolutionary France, where he fathered an illegitimate daughter and became a committed Republican. His poetry was as revolutionary as his politics, challenging convention in form, style, and subject, and earning him the universal derision and contempt of critics. Only the unfailing encouragement of a tightly knit group of supporters, his family, and, above all, Coleridge kept him true to his poetic vocation. In the half-century that followed his reputation was transformed. His advocacy of the importance of imagination and feeling touched a chord in an increasingly industrial, mechanistic age, and his influence was profoundly and widely felt in every sphere of life. In the last decade of his life, Rydal Mount, his home for thirty-seven years, became a place of pilgrimage, not just for the great and powerful in Church and state, but also, more touchingly, for the hundreds of ordinary people who came to pay their respects to his genius. In what is, astonishingly, the first biography of Wordsworth to treat the latter part of his life as fully as the first, Juliet Barker balances meticulous research with a readable style, and scrupulous objectivity with an understanding of her subject. She reveals not only the public figure who was courted and reviled in equal measure but also the complex, elusive, private man behind that image. Drawing on unpublished sources, she vividly re-creates the intimacy of Wordsworth's domestic circle, showing the love, laughter, loyalty, and tragedies that bound them together. Far from being the remote, cold, solitary figure of legend, Wordsworth emerges from his biography as a passionate, vibrant man who lived for his family, his poetry, and his beloved Lakeland. His legacy, as a poet and as the spiritual founder of the conservation movement, remains with us today.
About the Author
Juliet Barker is internationally recognized for her ability to combine groundbreaking scholarly research with a highly readable and accessible style. Best known for her prizewinning and best-selling book The BrontËs (1994), which was widely acclaimed as setting a new standard in literary biography, she is also an authority on medieval tournaments. Born in Yorkshire, she was educated at Bradford Girls' Grammar School and St Anne's College, Oxford, where she obtained a doctorate in medieval history. From 1983 to 1989 she was the curator and librarian of the BrontË Parsonage Museum. She has, for many years, been a frequent contributor to national and international television and radio as a historian and literary biographer, and has lectured in the United States and New Zealand. In 1999 she was one of the youngest-ever recipients of an Honorary Doctorate of Letters, awarded by the University of Bradford in recognition of her outstanding contribution to literary biography. She is married, with two children, and lives in the South Pennines.
Praise For Wordsworth…
"A marvelously readable narrative . . . a model of how such things should be done -- a tremendous achievement."
-Michael Holroyd, Mail on Sunday

"Uncommonly entertaining."
-The Spectator