20 Times a Lady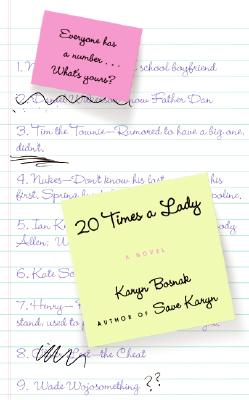 20 Times a Lady
HarperCollins Publishers, Paperback, 9780060828356, 352pp.
Publication Date: July 1, 2006
* Individual store prices may vary.
Buy Now
or
Shop Local
Enter your zip code below to purchase from an indie close to you.
Description
How many men does it take to find true love?
Delilah Darling's magic number was supposed to be twenty. She always thought she'd find the perfect guy by the time she'd slept with twenty of them. But when she wakes up naked in her disgusting boss's bed after a drunken night out, she's filled with regret -- and realizes she's hit her self-imposed limit. Unwilling to up her number but unable to imagine a life of celibacy, Delilah does what any girl in her situation would do: she tracks down every man she's ever slept with in a last-ditch effort to make it work with one of them.
A hilarious romp through Delilah's past loves, 20 Times a Lady proves that in the end, numbers don't matter. True love will come when you're open and ready to accept it.
About the Author
Karyn Bosnak spent her early working career as a daytime television producer for various talk shows, including Jenny Jones and The Ananda Lewis Show. She is the author of Save Karyn, an inspiration to shopaholics and women in credit card debt everywhere. She lives in New York City.