Word Fugitives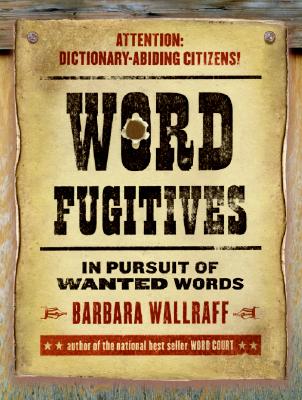 Word Fugitives
In Pursuit of Wanted Words
HarperCollins Publishers, Hardcover, 9780060832735, 192pp.
Publication Date: February 28, 2006
* Individual store prices may vary.
Buy at Local Store
Enter your zip code below to purchase from an indie close to you.
or
Not Currently Available for Direct Purchase
Description
Despite the many thousands of dictionary words at our disposal, our language can be dismayingly inadequate. How many times have you searched for a word that means just what you want it to but failed to find anything suitable anywhere? Most of us, it turns out, lead lives rife with experiences, people, and things that have no names.
At least, they lacked names until now. Word Fugitives comes to the rescue, supplying hundreds of inspired words coined or redefined to meet everyday needs. For instance, wouldn't it be handy to have a word for the momentary confusion people experience when they hear a cell phone ringing and wonder whether it's theirs? (How about fauxcellarm, phonundrum, or pandephonium?)
Or what about a word for offspring who are adults? (Try unchildren or offsprung.) Or a word for the irrational fear when you're throwing a party that no one will show up? (That might be guestlessness, empty-fest syndrome, or fete-alism.)
This mind- and vocabulary-expanding book grew out -- way out -- of Barbara Wallraff's popular column in The Atlantic Monthly. Brimming with irresistible diversions and pop quizzes; illuminated by contributions and commentary from authors, linguists, and leading language authorities; and enlivened by pleas for help from people whose words have yet to be found, Word Fugitives will captivate and inspire anyone who ever struggles to describe the world that he or she, or they, or thon (thon? see page 141) lives in.
About the Author
Barbara Wallraff is a contributing editor at The Atlantic Monthly, where she has worked since 1983. Doing justice to the English language has long been a professional specialty of hers. She has written for the New York Times Magazine's On Language column, she is a former commissioner of the Word Police, and National Public Radio's Morning Edition once asked her to copyedit the U.S. Constitution. Her name appears in a Trivial Pursuit question -- but not in the answer. Wallraff is the author of the national best seller Word Court and Your Own Words. She lives in Brookline, Massachusetts.
Praise For Word Fugitives…
Her approach to language is a beguiling mix of charm and research.
-USA Today

Wallraff picks her way through language thickets with a sure step and a generous attitude.
-Boston Globe

"Barbara Wallraff proves herself to be a wise, witty, and marvelously entertaining guide through the jungle of English usage."
-Francine Prose, author of A Changed Man and Blue Angel

"There is a discovery and a smile on every page."
-James Fallows, National Magazine Award-winning correspondent for The Atlantic Monthly

"No fugitive word, however crafty or devious, can escape the clutches of that peerless lexical sleuth Barbara Wallraff."
-Patricia T. O'Conner, author of Woe Is I: The Grammarphobe's Guide to Better English in Plain English

"This book should carry a warning sign...it contains several hundred seriously twisted puns."
-Charles C. Mann, author of 1491: New Revelations of the Americas Before Columbus

"Read it alone. It might be embarassing to chortle so much in public."
-Merl Reagle, Sunday Crossword Puzzle Creator, The Los Angeles Times

"A delightful book on an entertaining and fascinating topic: how we coin words."
-Steven Pinker, Professor, Harvard University, and author of The Language Instinct, Words and Rules, and How the Mind Works.

"...achieved with as much wit and tact as earnestness and wisdom
-Booklist

...an up-to-date guide to usage that can be both pleasurably browsed and quickly consulted...
-Kirkus Reviews