Gorgeous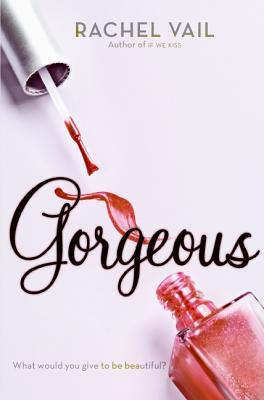 Gorgeous
Harper Teen, Hardcover, 9780060890469, 282pp.
Publication Date: May 2009
* Individual store prices may vary.
Shop Local
Enter your zip code below to find indies closest to you.
Description
She's looking good . . . but Allison Avery can't believe it. Growing up with beautiful, blond sisters, Allison has always been the dark-haired, "interesting-looking" Avery. So when the devil shows up and offers to make her gorgeous, Allison jumps at the chance to finally get noticed. But there's one tiny catch, and it's not her soul: The devil wants her cell phone.
Though her deal with the devil seems like a good idea at the time, Allison soon realizes that being gorgeous isn't as easy as it looks. Are her new friends and boyfriend for real, or do they just like her pretty face? Allison can't trust anyone anymore, and her possessed phone and her family's financial crisis aren't making things any easier. Plus, when she finds out that she might be America's next teen model, all hell breaks loose. Allison may be losing control, but how far is she willing to go to stay gorgeous forever?
Following the critically acclaimed Lucky, Rachel Vail continues her poignant sisterhood trilogy with the rebellious middle Avery sister, Allison. Fiery, sarcastic, and just plain fun, gorgeous captures the heartbreak and hilarity in one girl's attempt to have it all.
About the Author
Rachel Vail is the author of children's books including Justin Case, Sometimes I'm Bombaloo, and Righty and Lefty. She is also the author of several books for teens and middle grade readers, including If We Kiss, You Maybe, Gorgeous, Wonder, and Never Mind, which she wrote with Avi. Vail was born in New York City and grew up in New Rochelle, NY, just down the street from her future husband, though she didn't know that until much later. She attended Georgetown University, where she earned her B.A. in English and Theater. She lives in New York City with her husband and two sons.
Praise For Gorgeous…
"Vail shows a clear understanding of the everyday turmoil faced by today's teens and handles them with wit and obvious affection. If they haven't already read its predecessor, Lucky (2008), teens will want to after finishing this one. "
-Kirkus Reviews

"A solid, realistic account of a girl's beginning to find her own identity."
-Bulletin of the Center for Children's Books

Praise for Lucky: "This is superior for its realism, its moderation, and its understated complexity of characters and relationships. Readers will drink up the drama and impatiently await the planned follow up titles."
-Bulletin of the Center for Children's Books (starred review)

"Vail (You, Maybe) again demonstrates a penetrating insight into the concerns of young teen girls, this time upending the conventions of the rich–girl novel… Readers will absorb this in one fell swoop."
-Publishers Weekly (starred review)

"Kindness and understanding emerge in unexpected, fresh, and satisfying ways, and readers will be looking forward to finding out what lies ahead for the Avery family"
-School Library Journal