Someone to Watch Over Me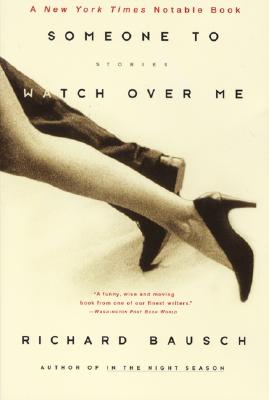 Someone to Watch Over Me
Stories
Harper Perennial, Paperback, 9780060930707, 224pp.
Publication Date: May 2000
* Individual store prices may vary.
Shop Local
Enter your zip code below to find indies closest to you.
Description
Richard Bausch is a master of the intimate moment, of the ways we seek to make lasting connections to one another and to the world. Gew writers evoke the complexities of love as subtly, and few capture the poignancy of the sudden insight or the rhythms of ordinary conversation with such delicacy and humor. To read these twelve stories--of love and loss, of families and strangers, of small moments and enormous epiphanies--is to be reminded again of the power of short fiction to thrill and move us, to make us laugh, or cry. In these profound glimpses into the private fears, joys, and sorrows of people we know, we find revealed a whole range of human experience, told with extraordinary force, clarity, and compassion.
About the Author
Richard Bausch is the author of twelve novels, including In the Night Season, Hello to the Cannibals, and Before, During, After. He has also written eight collections of short stories, among them a Modern Library edition of selected stories, The Stories of Richard Bausch, and most recently, Something is Out There. In 2012, he won the prestigious Rea Award for the Short Story. Bausch teaches creative writing at Chapman University.