Sweet Machine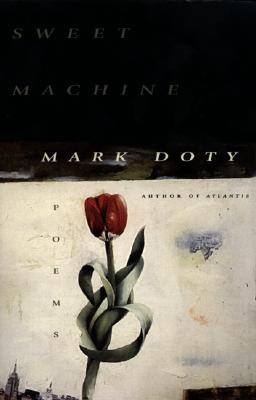 Sweet Machine
Poems
Harper Perennial, Paperback, 9780060952563, 128pp.
Publication Date: March 1998
* Individual store prices may vary.
Shop Local
Enter your zip code below to find indies closest to you.
Description
Mark Doty's last two award-winning collections of poetry, as well as his acclaimed memoir Heaven's Coast, used the devastation of AIDS as a lens through which to consider questions of loss, love and identity. The poems in his new collection, Sweet Machine, see the world from a new, hard-won perspective: A coming back to life, after so much death, a way of seeing the body's "sweet machine" not simply as a time bomb, but also as a vibrant, sensual, living thing. These poems are themselves "sweet machines"--lyrical, exuberant and joyous--and they mark yet another milestone in the extraordinary career of one of our most distinguished and accomplished poets.
About the Author
Mark Doty is an award-winning poet and memoirist. His eight books of poetry include School of the Arts, Source, Atlantis, and My Alexandria. His Fire to Fire: New and Selected Poems won the National Book Award for Poetry in 2008. Doty has published four volumes of nonfiction including the memoirs Heaven's Coast, Firebird, and Dog Years, which was a New York Times bestseller in 2007. Widely anthologized, his poems appear in The Norton Anthology of Contemporary American Poetry and many other collections. Doty is the recipient of a National Book Critics Circle Award, the Los Angeles Times Book Prize, a Whiting Writers Award, and two Lambda Literary Awards. He's the only American poet who has received the T.S. Eliot Prize in the UK, and has received fellowships from the National Endowment for the Arts, the Guggenheim Foundation, and the Lila Wallace/Readers Digest Foundation.