Living God's Politics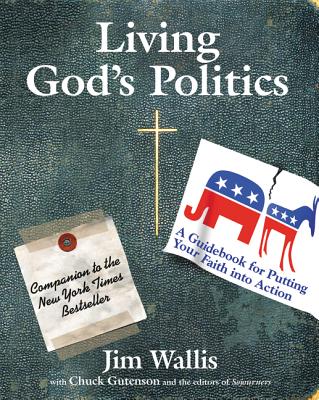 Living God's Politics
HarperOne, Paperback, 9780061118418, 178pp.
Publication Date: September 2006
* Individual store prices may vary.
Buy Now
or
Shop Local
Enter your zip code below to purchase from an indie close to you.
Description
After fifteen weeks on the New York Times Bestseller list, God's Politics not only changed the conversation about faith and politics in this country, it began a movement. All across the country, wherever Jim Wallis spoke, people were frustrated by tax cuts and budgets that widened the gap between rich and poor, aggravated by the government's lack of response to natural disasters, wearied of misinformation and the ongoing war in the Middle East, and exasperated by the impractical political rhetoric about sexual abstinence in lieu of policies that would strengthen more broadly family values and community health.
Folks began asking what they could do to promote peace, economic justice, racial equality, and the sanctity of life. They wanted to know how they could influence government policies to better reflect their moral values. In response, Wallis and the editors of Sojourners magazine offer Living God's Politics, a reader's guide for putting the lessons of God's Politics into action. Who will change our government's policies to better integrate our values? We're the ones we've been waiting for, and this book offers us the tools and techniques to change the political landscape for the better.
About the Author
Jim Wallis is an author, activist, preacher, teacher, and pastor. He is a bestselling writer, convener of faith-inspired movements for justice and peace both outside and inside politics, public theologian in a secular culture, renowned speaker in the United States and abroad, and international media commentator on ethics and public life. He is the founder and leader of Sojourners, a publishing platform, organization, and global network whose mission is to put faith into action for social justice. Wallis has written more than ten books, including "The (Un)Common Good "and the "New York Times" bestsellers "God's Politics" and "The Great Awakening". He has written for major newspapers, does regular columns for top digital news networks, and appears frequently on a wide variety of television and radio networks. Wallis also teaches at Georgetown University and has taught at Harvard University. He is husband to Joy Carroll, one of the first women to be ordained a priest in the Church of England, father to two teenage boys, Luke and Jack, and a decades-long Little League baseball coach.