Big City, Bad Blood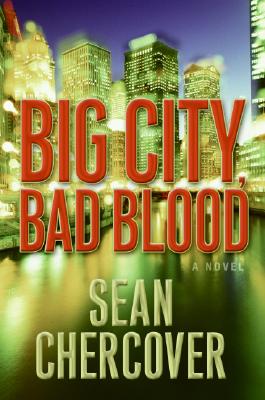 Big City, Bad Blood
William Morrow, Hardcover, 9780061128677, 304pp.
Publication Date: January 1, 2007
* Individual store prices may vary.
Not Currently Available for Direct Purchase
or
Shop Local
Enter your zip code below to purchase from an indie close to you.
Description
A disillusioned newspaper reporter turned private detective, Ray Dudgeon isn't trying to save the world. He just wants to do an honest job, and do it well. But when doing an honest job threatens society's most powerful and corrupt, Ray's odds for survival make for a sucker's bet. . . .
While working on a movie in Chicago, Hollywood locations manager Bob Loniski saw something he shouldn't have. Now he's a prosecution witness against a suspected member of the Chicago Outfit. Petrified, he comes to Ray for protection. Ray's mob contacts insist that they have no interest in Loniski, so he takes the bodyguard gig.
Then people start dying and everything goes to hell.
Ray's investigation leads to a stash of blackmail files involving the sex trade, Washington political corruption, and a deadly power struggle among Chicago's organized crime bosses—setting the FBI, the Chicago police, and the mob on his tail. He now holds evidence against top-ranking cops and politicians . . . but with the line between good and bad blurring, he doesn't know who he can trust.
If he does the right thing, Ray is sure to die. But if he doesn't, how can he live with himself?
From the back alleys of Chicago to the man-sions of Beverly Hills to the corridors of power in Washington, D.C., Sean Chercover's Big City, Bad Blood propels readers relentlessly forward on a bullet-fast, adrenaline-pumping ride they will not soon forget.
About the Author
Formerly a private investigator in Chicago and New Orleans, Sean Chercover has since written for film, television, and print. His first novel, Big City, Bad Blood, won and was nominated for numerous awards. He lives in Chicago and Toronto, and the commute is killing him.