Los Cuatro Amores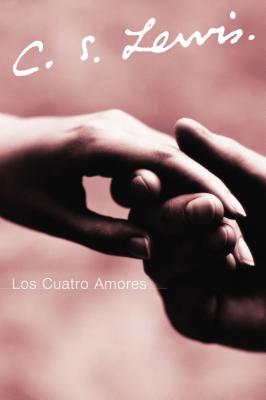 Los Cuatro Amores
Rayo, Paperback, 9780061140051, 155pp.
Publication Date: March 2006
* Individual store prices may vary.
Buy Now
or
Shop Local
Enter your zip code below to purchase from an indie close to you.
Description
Un ensayo lucido, directo y colmado de ejemplos sobre una eterna realidad de la vida del hombre y de la mujer
En este libro, C. S. Lewis refleja sobre los cuatro tipos basicos del amor humano -- el afecto, la amistad, el eros y la caridad. El autor explora la promesa y el peligro del amor entre padres e hijos; el amor que los hombres comparten con otros hombres y las mujeres con otras mujeres; el amor entre hombre y mujer; y el amor de y por Dios que aumenta todo amor. Lewis tambien considera las preguntas acerca del sexo, la posesividad, los celos, el orgullo, el falso sentimentalismo, los buenos y malos modales al amar y la necesidad de mas risas entre amantes. Hay riesgos que acompanan las recompensas del amor, nos advierte el autor, pero nos recomienda que los aceptemos, ya que "el unico lugar fuera del Cielo donde uno puede estar perfectamente a salvo de todos los peligros y las perturbaciones del amor es el Infierno.
About the Author
Clive Staples Lewis (1898 1963) was a professor at Oxford and Cambridge. An atheist until he was 30, he is remembered as a Christian apologist who expressed the great truths of his faith with penetrating logic and winsome wit. Lewis wrote more than forty books, including The Screwtape Letters, The Chronicles of Narnia, and Mere Christianity.