The Jewel Trader of Pegu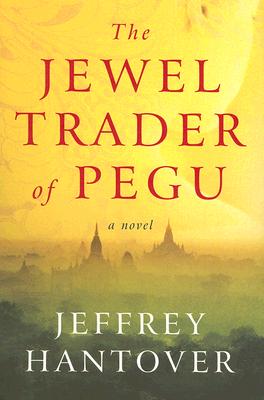 The Jewel Trader of Pegu
William Morrow, Hardcover, 9780061252709, 240pp.
Publication Date: January 1, 2008
* Individual store prices may vary.
Buy at Local Store
Enter your zip code below to purchase from an indie close to you.
or
Not Currently Available for Direct Purchase
Description
A melancholy young Jewish gem merchant, Abraham, born in Venice, has lived his life behind the ghetto walls of that damp, oppressive city. He has lost a wife and the son whose difficult birth killed her. Now there is nothing left for him there.
In the autumn of 1598, Abraham chooses to seek his fortune far from the painful familiarity of Europe and travels halfway across the world to the lush and exotic Burmese kingdom of Pegu. An overpoweringly strange melange of sodden heat, colorful customs, and odd superstitions, it is a place and a people completely alien to him. Yet in Pegu, the jewel trader is not hated or shunned for his faith. Here Abraham is a man. Here he is free.
But there is a price for his newfound freedom. Local custom demands that foreigners perform a duty Abraham finds both troubling and barbaric. While it is a responsibility many men would embrace eagerly, it mocks Abraham's moral beliefs and fills him with dread and despair . . . until Mya arrives to briefly share his bed.
Barely more than a girl, she awakens something within him far more profound--and more pleasurable--than the guilt he anticipated. And when tragedy destroys the future that was planned for her, Abraham takes Mya in, offering her his home, his protection, and, unexpectedly, his love. But great social and political upheaval threatens to violently transform the entire Peguan empire--and the actions of the powerful will force fateful choices that could have devastating consequences for Abraham and Mya and their dreams for the future.
Praise For The Jewel Trader of Pegu…
"A journey to the center of the heart . . . a beautiful story of love overcoming obstacles . . . [R]eaders are treated to a long look at the interior landscape of a man of faith whose world is shaken by the power of unexpected love."
-BookPage

"Dreamy and lyrical, steeped in the customs and atmosphere of a world long lost, THE JEWEL TRADER OF PEGU takes the reader on a deep emotional journey through the meanings of what is precious."
-Liza Dalby, author of The Tale of Murasaki: A Novel, and Geisha

"A thinking reader's tale with all the trappings of an exotic historical romance."
-Debra Dean, author of The Madonnas of Leningrad

"[Readers] will be swept away by Hantover's lavish descriptions of an exotic, lost Asian kingdom; the gentle love story; and the tale of one man's thoughtful journey to his heart's home."
-Booklist

"A vivid portrait of life in Southeast Asia of the 16th century...[A] compelling debut novel."
-The American Jewish World

"[E]nchanting...moving...Hantover has written a jewel of a novel."
-The Reporter on THE JEWEL TRADER OF PEGU

"Beautifully written and expertly researched by an art and antiquities expert, this novel captivates 'til its final page."
-Fort Worth Star-Telegram