Royal Blood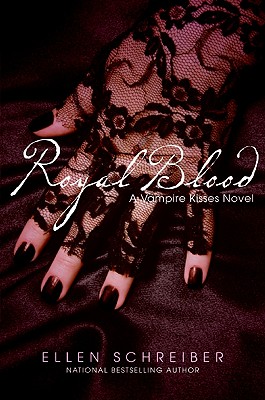 Royal Blood
Katherine Tegen Books, Paperback, 9780061288890, 195pp.
Publication Date: April 6, 2010
* Individual store prices may vary.
Buy Now
or
Shop Local
Enter your zip code below to purchase from an indie close to you.
Description
Alexander's spooky mansion feels like home to Raven . . . but could his residence in Dullsville be coming to an end?
Summer break is over, and Raven's sleep-filled days and romantic nights with her immortal boyfriend, Alexander, must end. The shock of daily attendance at Dullsville High isn't the only change in store. An unexpected letter turns up at Alexander's mansion announcing his parents will be coming to town Once they arrive, it seems just about everyone has had a sighting of the macabre couple except Raven. Is Alexander hiding something about his parents' homecoming? Will Raven ever meet them, and can she face the biggest threat yet to her love with Alexander?
About the Author
Ellen Schreiber was an actress and a stand-up comedienne before becoming a writer. She is the author of the first two books about Celeste and Brandon, Once in a Full Moon and Magic of the Moonlight, as well as Teenage Mermaid, Comedy Girl, Vampire Kisses, Vampire Kisses 2: Kissing Coffins, Vampire Kisses 3: Vampireville, Vampire Kisses 4: Dance with a Vampire, Vampire Kisses 5: The Coffin Club, Vampire Kisses 6: Royal Blood, Vampire Kisses 7: Love Bites, Vampire Kisses 8: Cryptic Cravings, and Vampire Kisses 9: Immortal Hearts. She is also the author of the fully illustrated manga series about Raven and Alexander, Vampire Kisses: Blood Relatives and Vampire Kisses: Graveyard Games.