Man in the Woods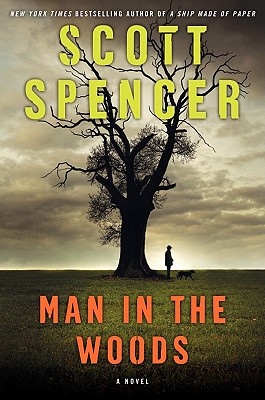 Man in the Woods
Ecco, Hardcover, 9780061466557, 320pp.
Publication Date: September 1, 2010
* Individual store prices may vary.
Buy at Local Store
Enter your zip code below to purchase from an indie close to you.
or
Not Currently Available for Direct Purchase
Description
One of the most acclaimed modern American novelists, Scott Spencer captures the intensity of human passion—and its capacity to both destroy and redeem—with unparalleled precision and insight. Now, in his most stunning novel yet, this wry, witty, and deeply sensitive writer returns to the territory of his New York Times bestseller A Ship Made of Paper, in a gripping and provocative psychological thriller of morality and manhood, choice and fate.
Paul has been on his own since he was a teenager, leading a life of freedom and independence, beholden to no one and nothing. Fearless, resolute, and guided by his own private moral code, he has hunted for food in Alaska, fought forest fires, and been deputized in a manhunt for a kidnapper in South Dakota. Once he thought his life would have no particular rhyme or reason, touched only by transient strangers. Then he meets the beautiful, intelligent, loving Kate Ellis and her daughter, Ruby, who offer order and constancy. But Paul is a man of deep convictions, and the compromises we all make to get along in the world elude him.
On his way home after rejecting a job remodeling a luxurious Manhattan apartment, Paul stops to gather his thoughts at a state park just off the highway. Instead of peace, he finds a man savagely beating a dog, and in a few fateful moments Paul is plunged into a world of violence and onto a tumultuous journey of self-knowledge, guilt, and redemption.
With the psychological acuity and razor-sharp prose for which he has been celebrated, award-winning, bestselling novelist Scott Spencer once again takes us on an unforgettable journey of manhood lost and found.
Praise For Man in the Woods…
"The novel is at its most compelling as it traces the evolution of Paul's inner turmoil... the precision of Spencer's eye for vibrant similes remains a pleasure throughout..."
-Philadelphia Inquirer

"A smart, haunting thriller with bass reverb and a pounding heart....Spencer transforms an eight thousand dollar gambling debt and a dog with two names into an enthralling literary ride....Spencer is an American master."
-Jayne Anne Phillips, author of the National Book Award finalist LARK AND TERMITE

"In this brilliant novel, Scott Spencer further expands his range to embrace our relations with animals—with the loyal pets that consent to share our domestic lives, and with the darker, more alarming beasts that lurk within even the most compassionate and conscious human beings."
-Francine Prose

"Spencer, a deft explorer of obsessive love and violence, confronts the consequences of doing wrong for all the right reasons in his exquisite latest."
-Publishers Weekly (Starred Review)

"Spencer, a master of piercing insight and letter-perfect prose, tantalizes to the last climactic sentence of this compelling exploration of the wages of guilt."
-Booklist (starred review)

"[A] compelling setup and stunning conclusion...The depth of the characters, the questions they ask and the challenge they confront stay with the reader long after the conclusion."
-Kirkus Reviews (starred review)

"MAN IN THE WOODS reveals the talent and confidence of a master story teller at the top of his game....Scott Spencer holds the reader to his terrifying account every step of the way. A page turner from beginning to end."
-Rudy Wurlitzer

"We don't often encounter novels that combine shrewd plotting, strong characters and gorgeous writing, but Scott Spencer's "Man in the Woods" does precisely that."
-Washington Post

"Spencer has shown a powerful understanding of the price of passion. In this one, he explores the even more treacherous terrain of guilt, expiation, and longed-for salvation..."
-O magazine

"[Spencer] writes love stories with such beauty that you want to savor every surprising phrase, but his intense, intriguing plots propel you to race along the pages. He does it again in his new book, a complex novel... fresh, and compelling."
-Cleveland Plain Dealer

"This beautifully written novel is so much more than just a good read."
-USA Today

"This is a book poised to take its place as an American classic."
-Huffington Post