Hit and Run LP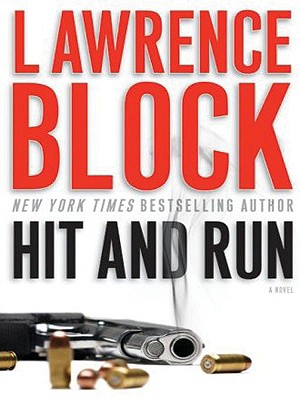 Hit and Run LP
HarperLuxe, Paperback, Large Print, Large Print, 9780061562723, 416pp.
Publication Date: July 1, 2008
* Individual store prices may vary.
Buy at Local Store
Enter your zip code below to purchase from an indie close to you.
or
Not Currently Available for Direct Purchase
Description
Keller's a hit man. For years now he's had places to go and people to kill.
But enough is enough. He's got money in the bank and just one last job standing between him and retirement. So he carries it out with his usual professionalism, and he heads home, and guess what?
One more job. Paid in advance, so what's he going to do? Give the money back?In Des Moines, Keller stalks his designated target and waits for the client to give him the go-ahead. And one fine morning he's picking out stamps for his collection (Sweden 1-5, the official reprints) at a shop in Urbandale when somebody guns down the charismatic governor of Ohio.
Back at his motel, Keller's watching TV when they show the killer's face. And there's something all too familiar about that face. . . .
Keller calls his associate Dot in White Plains, but there is no answer. He's stranded halfway across the country, every cop in America's just seen his picture, his ID and credit cards are no longer good, and he just spent almost all of his cash on the stamps.
Now what?
About the Author
Lawrence Block is one of the most widely recognized names in the mystery genre. He has been named a Grand Master of the Mystery Writers of America and is a four-time winner of the prestigious Edgar and Shamus Awards, as well as a recipient of prizes in France, Germany, and Japan. He received the Diamond Dagger from the British Crime Writers' Association—only the third American to be given this award. He is a prolific author, having written more than fifty books and numerous short stories, and is a devoted New Yorker and an enthusiastic global traveler.
Praise For Hit and Run LP…
"A knockout. . . . Block delivers a one-two punch of humor and introspection."
-Boston Herald

"One of the best novels of the summer season. Block remains a true master of the crime genre."
-Chicago Sun-Times

"If there is one crime writer currently capable of matching the noirish legacies of Raymond Chandler and Dashiell Hammett, it's Lawrence Block."
-San Francisco Chronicle

"Block treats both his unlikely hero's initial flight and his attempt to establish a new identity in such painstaking detail that they become riveting....From the first, Keller assumes this hit will be his last case. Readers can only hope it isn't so."
-Kirkus Reviews

"Brisk, suspenseful, and funny."
-Library Journal

"Block's trademark blend of humor and violence is a good fit for the deadpan Keller. . . . One of the crime genre's most unusual antiheroes."
-Publishers Weekly

"The wry observations throughout, uttered by Keller as well as the other two main characters, will keep you smiling until your cheeks hurt."
-New York Sun

"An odd and appealing combination of the hard-boiled, the surreal and the whimsical. Keller grows on us."
-San Francisco Examiner & Chronicle

"[An] engrossing thriller"
-Fort Worth Star-Telegram

"Crazy, good fun, crafted by an experienced mystery writer who should never put down his pen."
-Deseret News

"As entertaining as we've come to expect from Block's books."
-Charlotte Observer

"With Lawrence Block, one of the most prolific mystery writers alive, it's always been plotting, and a clever ear for dialogue, that illuminates the inner regions of his characters' souls."
-Philadelphia Inquirer

"Against all odds, Block will have you rooting for the professional killer."
-Florida Times-Union

"Block keeps the readers on edge."
-Daily News (Iron Mountain-Kingsford, MI)

"Lawrence Block's crime fiction stands out because of his ability to create interesting and likeable characters....[Hit and Run] is no exception."
-Tampa Tribune