The Sixes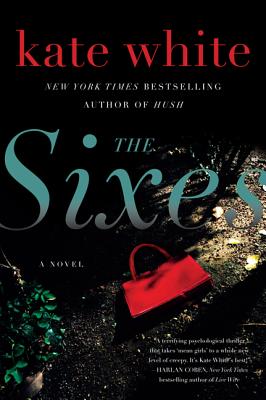 The Sixes
Harper Paperbacks, Paperback, 9780061576676, 376pp.
Publication Date: June 5, 2012
* Individual store prices may vary.
Buy at Local Store
Enter your zip code below to purchase from an indie close to you.
or
Buy Here
Description
Right after Phoebe Hall's long-term boyfriend breaks off their relationship, she's falsely accused of plagiarizing her latest bestselling celebrity biography. Looking for a quiet place to put her life back together, she jumps at the offer to teach in a small private college in Pennsylvania run by her former boarding school roommate. But something evil lurks behind the quiet campus cafes and leafy maple trees. When the body of a female student washes up on the banks of a nearby river, disturbing accusations begin to surface about abuses wrought by a secret campus society known as The Sixes. Haunted by memories of her own school days, Phoebe launches a private investigation, and soon finds herself in the middle of a real-life nightmare, not knowing whom she can trust and if she will even survive. Because with the truth comes a terrifying revelation: your darkest secrets can still be uncovered . . . and starting over may be a crime punishable by death.
Praise For The Sixes…
"This is the perfect book to take on a transatlantic flight to Europe. Trust me I just did it. . . . A fast-paced plot that wraps itself up in time for you to race to the bathroom before the plane starts its descent."
-Vanity Fair

"A coed's gone missing at leafy Lyle College, and visiting prof Phoebe Hall is asking too many questions. A nifty spine-tingler."
-People

"The Sixes has all the ingredients for a fantastic summer read: an elite private school, a secret society, and a band of terrifying mean girls. In Kate White's skillful hands, it's a story that simultaneously scares and entertains."
-Alafair Burke, author of Long Gone

"The Sixes is a terrifying, psychological thriller that takes 'mean girls' to a whole new level of creepy. It's Kate White's best!"
-Harlan Coben, #1 New York Times bestselling author of Live Wire

"You won't be able to put it down; just remember to reapply your sunscreen every so often."
-Harper's Bazaar, Labor Day Weekend 'Must Reads'

"Kate White's newest standalone is scarily good—a riveting, psychologically complex tale of mean girls, with a dark twist. You won't be able to put it down. I loved this book!"
-Lisa Scottoline, New York Times bestselling author of Save Me

"Cleverly woven with comic dialogue and sexy dates, the narrative mixes the spookiness of Twin Peaks with the scandal of Gossip Girl, plus a dash of Ian McEwan-esque drama. . . . A page-turner."
-Nylon Magazine

"Kate White writes smart."
-Cleveland Plain Dealer

"A superior mix of romantic suspense and pure mystery while avoiding clichés. . . . An academic mystery, a women's novel and an insular village mystery with the private school standing in for a small town."
-South Florida Sun Sentinel

"This thriller hooks you from the get-go-besides the adrenaline rush, this story reminded me how every experience, good or bad, forms us and makes us stronger."
-First for Women

"It was so much fun to read about the secret-girl society in The Sixes. Their evil pranks gave me chills! A fun Pretty Little Liars for grown-ups . . . I can't wait to read more from Kate. She got the evil girl thing just right."
-Sara Shepard, author of the bestselling Pretty Little Liars and The Lying Game

"Cosmo editor-in-chief White's prose--like a brisk walk through a tree-lined campus in autumn--is perfectly suited to the setting and tone of this stand-alone mystery thriller about mean girl games run amok. . . . A worthy end-of-summer beach read."
-Publishers Weekly