The Hidden Boy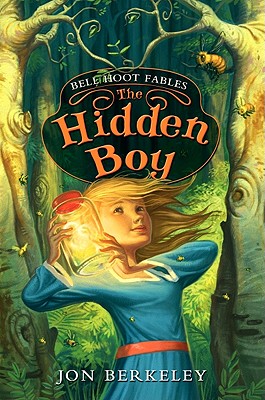 The Hidden Boy
Katherine Tegen Books, Hardcover, 9780061687587, 262pp.
Publication Date: February 2, 2010
* Individual store prices may vary.
Buy at Local Store
Enter your zip code below to purchase from an indie close to you.
or
Not Currently Available for Direct Purchase
Description
You are the lucky winner of a Blue Moon Once-in-a-Lifetime Adventure. Itll be the trip of a lifetime! The tour leaves from the Blue Moon office at 11 p.m. sharp. Groups of seven only. No pets.
When the Flints win the trip to Bell Hoot, they board Captain Bontocs Blue Moon Mobile with the expectation of a grand holiday. Then something terrible happens: Bea Flints little brother, Theo, disappears on the journey, and the peculiar Ledbetter clan of Bell Hoot, who call Theo the Hidden Boy, is more desperate than even Bea and her family to find him. Bea will have to trust herself and the weird and wise words of an old man called Arkadi in order to find Theo. In her search, shell discover that Bell Hoot is more than a vacation destination, a wish is no good unless you give it legs, and Mumbo Jumbo is much more than nonsenseits hidden potential that she can find within herself.
Jon Berkeley sends readers on the adventure of a lifetime with this first installment of a saga about a mysterious place called Bell Hoot, where strange and wonderful things happen.
About the Author
Jon Berkeley was born in Dublin when TV was black-and-white and airplanes still had propellers. He was the worst football (um, soccer) player in the entire parish, and his favorite food was spaghetti bolognese. Some things never change.
Jon has worked as a freelance illustrator for a quarter of a century and more recently has taken to writing. He is the author and illustrator of chopsticks, a story about the friendship between a mouse and a dragon, and has illustrated several books by other authors.
He is the author of the Wednesday Tales series The Palace of Laughter, The Tiger's Egg, and The Lightning Key, which have been praised for their vivid storytelling, humor, and one-of-a-kind characters. Publishers Weekly said of the palace of laughter: "Berkeley weaves painterly details into his depiction of this night-shaded world but also injects an ample measure of humor."