An Ideal Wine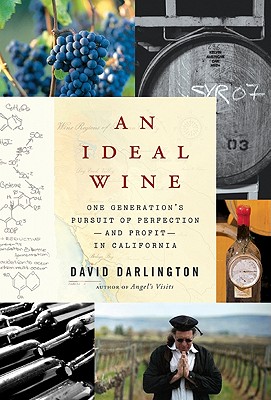 An Ideal Wine
One Generation's Pursuit of Perfection - And Profit - In California
HarperTorch, Hardcover, 9780061704239, 356pp.
Publication Date: June 28, 2011
* Individual store prices may vary.
Buy Now
or
Shop Local
Enter your zip code below to purchase from an indie close to you.
Description
From the author of the acclaimed Angels Visits comes an inside look at how a handful of ingenious winemakers has transformedand been transformed bythe California wine industry over the past four decades.
In the 1970s, a group of idealistic baby boomers was attracted to the seemingly romantic world of winemaking. Over the course of nearly forty years, howeveras competition from abroad increased, wine eclipsed beer and spirits as American adults beverage of choice, critics came to control the marketplace, and corporatization took over the industrythese young aesthetes would learn that wine is an unforgiving business. They would have to be clever to survive in an increasingly cutthroat atmosphere, and no one was more innovative than Randall Grahm of Bonny Doon Vineyardthe court jester and bleeding conscience of California wine, its most original and amusing figure. But Grahm is only one of the restless visionaries who, having chosen wine as the vehicle through which to fulfill their dreams, ended up changing the rules of the industry by adapting to its demands. From high technology to hardball entrepreneurship, from handicapping scores to holistic farming, each vintner operates by his or her own definition of an ideal wine.
In this lively, sweeping account that spans the early seventies to the present day, David Darlington employs a sharp journalistic eye to profile a group of wine pioneers. A tale of vision and disillusion, brinksmanship and pragmatism, nature and business, politics and culture, An Ideal Wine is a fascinating look at an ever-evolving industry that reflects the values of our society and our civilization.
About the Author
David Darlington is the critically acclaimed author of The Mojave (1996, 0-8050-5594-0), In Condor Country, and Angel's Visits. He lives in the San Francisco Bay area.