The Vinyl Princess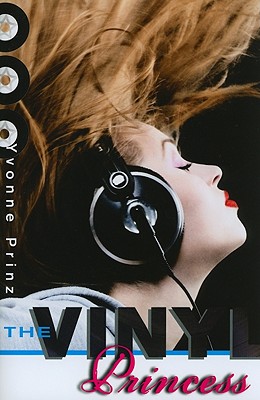 The Vinyl Princess
Harper Teen, Hardcover, 9780061715839, 313pp.
Publication Date: December 22, 2009
* Individual store prices may vary.
Buy Now
or
Shop Local
Enter your zip code below to purchase from an indie close to you.
Description
Summer is here, and 16-year-old Allie, a self-professed music geek, is exactly where she wants to be: working full-time at Berkeley's ultra-cool Bob and Bob Records. There, Allie can spend her days bantering with the street people, talking the talk with the staff, shepherding the uncool bridge-and-tunnel shoppers, all the while blissfully surrounded by music, music, music. It's the perfect setup for her to develop her secret identity as The Vinyl Princess, author of both a brand-new zine and blog. From the safety of her favourite place on earth, Allie is poised to have it all: love, music and blogging.Her mother, though, is actually the one getting the dates, and business at Allie's beloved record store is becoming dangerously slow not to mention that there have been a string of robberies in the neighbourhood. At least her blog seems to be gaining interest, one vinyl junkie at a time .
About the Author
YVONNE PRINZ is the author of several books, including the Clare series and The Vinyl Princess, which won the California Library Association s John and Patricia Beatty Award, was shortlisted for an Arthur Ellis Award for Crime Fiction and was named to Resource Links Year s Best of 2010 list. A Canadian living in San Francisco, she is the co-founder of Amoeba Music, the world s largest independent music store.