The Einstein Enigma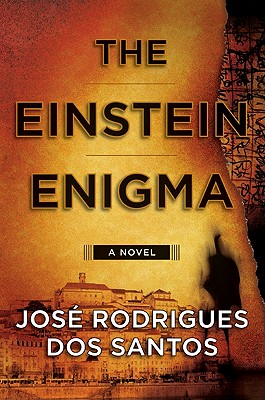 The Einstein Enigma
William Morrow & Company, Hardcover, 9780061719240, 496pp.
Publication Date: September 1, 2010
* Individual store prices may vary.
Buy at Local Store
Enter your zip code below to purchase from an indie close to you.
or
Not Currently Available for Direct Purchase
Description
Princeton, New Jersey-1951. Just off a small street, an unidentified man stands hidden, carefully monitoring an unfolding scene. A police-escorted motorcade stops at a small, unremarkable house while an old man with a shock of white hair jumps out of the lead car. As he ambles up the walkway, another man around the same age, also sporting wild white hair, descends from the porch and warmly greets him. The observer lurking in the shadows is from the CIA; fellow operatives are also close by, recording the conversation taking place inside the house between newly arrived Israeli prime minister David Ben-Gurion and his host, the world-renowned scientist Albert Einstein. The subject of their conversation: nuclear weapons and the existence of God.
Cairo, Egypttoday. World-famous cryptanalyst Thomas Noronha is waiting on the front steps of the Egyptian Museum when an attractive, dark-haired woman approaches and invites him to lunch in the Muslim quarter. Her name is Ariana Pakravan. Over the course of their lunch she hires Thomas to decipher a cryptogram hidden in a secret document that has recently been discovered and is under heavy security in Tehran. Penned by Albert Einstein, the manuscript's title is, simply, Die Gottesformel: The God Formula.
Thus begins a story of love and treason, a fast-paced adventure that takes Thomas and Ariana on a breathtaking pursuit from Cairo to Lhasa, from Princeton to Tehran, from Coimbra to Shigatse. Along the way, The Einstein Enigma offers up a mystic fusion of science and religion, a meeting of Einstein and God in an unforgettable spiritual search, and a mind-bending trip to the source of time, the essence of the universe, and the meaning of life.
About the Author
Internationally bestselling author and journalist JosE Rodrigues dos Santos covered more than a dozen wars as a reporter for the BBC. Born in Mozambique, dos Santos lives in Portugal, where he teaches journalism at Lisbon University and anchors a nightly news broadcast.
JosE Rodrigues dos Santos naciO en Mozambique en 1964. Es escritor y periodista y fue director de InformaciOn de RTP, la cadena de televisiOn pUblica de Portugal. Tiene publicados varios ensayos y novelas.
JosE Rodrigues dos Santos is a professor at the New University of Lisbon and a journalist at RTP, the Portuguese public television station. He is the author of the international bestseller "Codex 632". Born in Mozambique, he now lives in Portugal.
JosE Rodrigues dos Santos naciO en Mozambique en 1964. Es escritor y periodista y fue director de InformaciOn de RTP, la televisiOn pUblica de Portugal. Es tambiEn el autor de El cOdice 632.
Praise For The Einstein Enigma…
"[A] love-and-treason-filled thriller"
-New York Post