Discover the Power Within You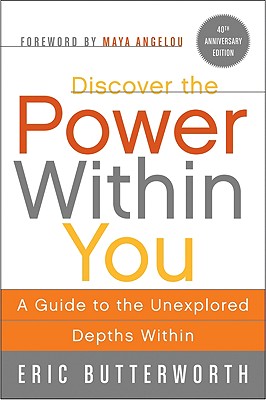 Discover the Power Within You
A Guide to the Unexplored Depths Within
HarperOne, Paperback, 9780061723797, 239pp.
Publication Date: December 2008
* Individual store prices may vary.
Shop Local
Enter your zip code below to find indies closest to you.
Description
The Inspirational Classic That Has Sold More Than 250,000 Copies
In this 40th anniversary edition of Eric Butterworth's inspiring tour de force, the author shares the greatest discovery of all time: the ability to see the divine within us all. Jesus saw this divine dimension in every human being, and Butterworth reveals this hidden and untapped resource to be a source of limitless abundance. Exploring this "depth potential," Butterworth outlines ways in which we can release the power locked within us for better health, greater confidence, increased success, and inspired openness to let our "light shine" forth for others.
About the Author
Eric Butterworth (1916-2003), often referred to as a "Twentieth Century Emerson," is considered a legend and spiritual icon in the Unity Movement. A visionary and an innovator, he originated the Spiritual Therapy Workshops. The author of sixteen bestselling books on metaphysical spirituality, a gifted theologian, philosopher, and lecturer, Butterworth was a highly respected New Age pioneer and innovator of New Thought, whose life was dedicated to helping people to help themselves.

Maya Angelou, American poet, historian, educator, civil rights activist, and author of twelve best-selling books.
Praise For Discover the Power Within You…
"A wonderful book...truly a life-changer, as many readers know. This book really does release the power within us all."
-Norman Vincent Peale