Leonard Maltin's 151 Best Movies You've Never Seen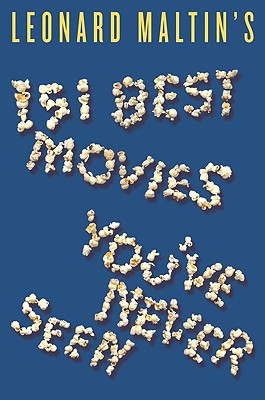 Leonard Maltin's 151 Best Movies You've Never Seen
It Books, Paperback, 9780061732348, 352pp.
Publication Date: February 1, 2010
* Individual store prices may vary.
Buy Now
or
Shop Local
Enter your zip code below to purchase from an indie close to you.
Description
What 151 movies have you never seen--but should?
What French film could teach Hollywood how to make a smart, sexy romantic comedy? (page 233)
Where will you find a female-centric Western with a gender-bending protagonist? (page 10)
What film won a Special Jury Prize at Sundance and then fell off the radar? (page 261)
What farcical comedy includes such real-life characters as Richard Nixon and Henry Kissinger? (page 50)
In what unsung comedy will you find Michael Douglas giving his all-time best performance? (page 130)
What debut film from the director of The Dark Knight creates palpable chills--despite a shoestring budget and a no-name cast? (page 79)
What John Wayne movie was out of circulation for thirty years--and still qualifies as a sleeper? (page 121)
What terrific Heath Ledger movie was released the same month as Brokeback Mountain--and flopped? (page 26)
What clever modern-day film noir was made for just half a million dollars? (page 18)
What captivating film stars one of the seminal artists of the twentieth century? (page 203)
About the Author
Leonard Maltin is a respected film critic and historian, perhaps best known for his annual paperback reference Leonard Maltin's Movie Guide, which was first published in 1969. He lives with his wife and daughter in Los Angeles and teaches at the USC School of Cinematic Arts.
Praise For Leonard Maltin's 151 Best Movies You've Never Seen…
"Maltin's still king of the succinct review, making [Leonard Matlin's 151 Best Movies You've Never Seen] a handy reference for cineasts who think they've seen it all."
-Booklist
Tuesday, Feb 16, 2010
Film critic Leonard Maltin's new book is called 151 Best Movies You've Never Seen. Some of his picks featured giant stars like Jack Nicholson in less famous roles, and some starred complete unknowns. Maltin shares a few of his favorites. More at NPR.org