Who Is Mark Twain?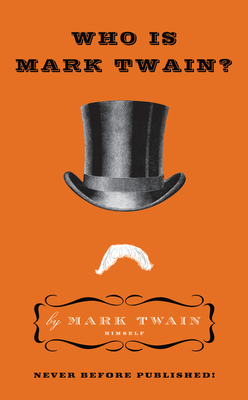 Who Is Mark Twain?
Harperstudio, Hardcover, 9780061735004, 208pp.
Publication Date: April 21, 2009
* Individual store prices may vary.
Buy Now
or
Shop Local
Enter your zip code below to purchase from an indie close to you.
Description
You had better shove this in the stove," Mark Twain said at the top of an 1865 letter to his brother, "for I don't want any absurd 'literary remains' and 'unpublished letters of Mark Twain' published after I am planted." He was joking, of course. But when Mark Twain died in 1910, he left behind the largest collection of personal papers created by any nineteenth-century American author.
Here, for the first time in book form, are twenty-four remarkable pieces by the American master--pieces that have been handpicked by Robert Hirst, general editor of the Mark Twain Project at the University of California, Berkeley. In "Jane Austen," Twain wonders if Austen's goal is to "make the reader detest her people up to the middle of the book and like them in the rest of the chapters." "The Privilege of the Grave" offers a powerful statement about the freedom of speech while "Happy Memories of the Dental Chair" will make you appreciate modern dentistry. In "Frank Fuller and My First New York Lecture" Twain plasters the city with ads to promote his talk at the Cooper Union (he is terrified no one will attend). Later that day, Twain encounters two men gazing at one of his ads. One man says to the other: "Who is Mark Twain?" The other responds: "God knows--I don't."
Wickedly funny and disarmingly relevant, Who Is Mark Twain? shines a new light on one of America's most beloved literary icons--a man who was well ahead of his time.
About the Author
Mark Twain, born Samuel Langhorne Clemens, was an American humorist and writer, who is best known for his enduring novels The Adventures of Tom Sawyer and Adventures of Huckleberry Finn, which has been called the Great American Novel. Raised in Hannibal, Missouri, Twain held a variety of jobs including typesetter, riverboat pilot, and miner before achieving nationwide attention for his work as a journalist with The Celebrated Jumping Frog of Calaveras County. He earned critical and popular praise for his wit and enjoyed a successful career as a public speaker in addition to his writing. Twain s works were remarkable for his ability to capture colloquial speech, although his adherence to the vernacular of the time has resulted in the suppression of his works by schools in modern times. Twain s birth in 1835 coincided with a visit by Halley s Comet, and Twain predicted, accurately, that he would go out with it as well, dying the day following the comet s return in 1910.
Praise For Who Is Mark Twain?…
"Who Is Mark Twain? is a refreshing reintroduction to both [Twain's] critical analytical thought and his playful sense of humor."
-Los Angeles Times

"Twain's wit and lethally precise powers of description are on full display in Who Is Mark Twain?"
-Maud Newton

"More than 100 years after [Twain] wrote these stories, they remain not only remarkably funny but remarkably modern….Ninety-nine years after his death, Twain still manages to get the last laugh."
-Vanity Fair

"[Twain] was, in the phrase of his friend William Dean Howells, 'the Lincoln of our literature'…At the heart of his work lies that greatest of all American qualities: irreverence."
-Washington Post

"As funny and insightful as any of [Twain's] published and well-known works, these essays take on the federal government, religion, race, fame, and even the literary canon with a sharp-eyed clarity we can chuckle over as we read while feeling uncomfortable knowing that they feel all too contemporary."
-Walter Mosley