Patriotic Grace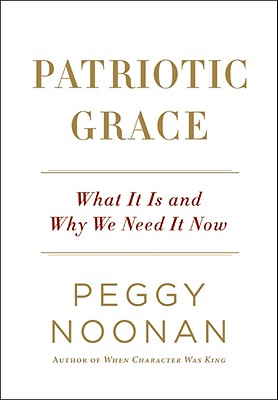 Patriotic Grace
What It Is and Why We Need It Now
Harper, Hardcover, 9780061735820, 208pp.
Publication Date: October 1, 2008
* Individual store prices may vary.
Not Currently Available for Direct Purchase
or
Shop Local
Enter your zip code below to purchase from an indie close to you.
Description
In this long season of searing political attacks and angry partisan passions, Peggy Noonan's Wall Street Journal column has been must reading for thoughtful liberals and conservatives alike.
Now she issues an urgent, heartfelt call for all Americans to see each other anew, realize what time it is, and come together to support the next President—whoever he is. Because it is not the threats and challenges we face, but how we face them that defines us as a nation.
The terrible events of 9/11 brought us together in a way not seen since World War II. But the stresses and divisions of the Bush years have driven us apart to a point that is unhealthy and destructive.
Today, Noonan argues, the national mood is for a change in our politics and it is well past time for politicians to catch up. Americans are tired of the old partisan divisions and the campaign tricks that seek to widen and exploit them. We long for leaders who can summon us to greatness and unity, as they did in the long struggles against fascism and communism.
In this timely little book, written in the pamphleteering tradition of Tom Paine's Common Sense, Noonan reminds us that we must face our common challenges together—not by rising above partisanship, but by reaffirming what it means to be American.
About the Author
Peggy Noonan is the best-selling author of seven books on American politics, history, and culture. Her essays have appeared in Time, Newsweek, the Washington Post, the New York Times, and other publications. She lives in New York City.