To Kill a Mockingbird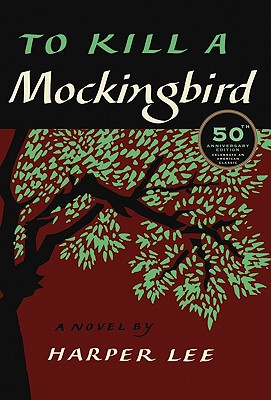 To Kill a Mockingbird
HarperTorch, Hardcover, 9780061743528, 323pp.
Publication Date: May 2010
* Individual store prices may vary.
Not Currently Available for Direct Purchase
or
Shop Local
Enter your zip code below to purchase from an indie close to you.
Description
About the Author
Nelle Harper Lee is known for her Pulitzer Prize-winning novel To Kill a Mockingbird, her only major work. In 1999, it was voted Best Novel of the Century in a poll by Library Journal. Her father was a lawyer who served in the Alabama state legislature from 1926 to 1938. Lee has granted few requests for interviews or public appearances. Her second novel, Go Set a Watchman, is scheduled to be released in July, 2015.
In her weekly commentary, host Michel Martin commemorates the 50th anniversary of the literary classic To Kill a Mockingbird by reflecting on her read of the novel as a child. More at NPR.org
On the 50th anniversary of the publication of To Kill A Mockingbird, Weekend Edition essayist Diane Roberts pays tribute to a character who is one of her heroes. More at NPR.org
Though Harper Lee has always said her book, To Kill a Mockingbird, and its setting are fictional, that won't stop thousands from visiting her hometown of Monroeville, Ala., for the novel's 50th anniversary. It's welcome attention for a town struggling through the recession. More at NPR.org
To mark the 50th anniversary of Harper Lee's "To Kill A Mockingbird," host Scott Simon speaks with author James McBride about how the classic American novel influenced his life and writing career. McBride is the author of the memoir "The Color of Water," and the novel "Miracle at St. Anna," which was adapted into a film directed by Spike Lee. More at NPR.org
When it was published in 1960, Harper Lee's modest novel helped Americans think differently about race. Now, 50 years later, To Kill a Mockingbird still resonates in a much-changed America. NPR's Lynn Neary examines the lasting impact of Scout Finch and her father, Atticus -- a lawyer who defends a black man unjustly accused of rape. More at NPR.org