The Future of Faith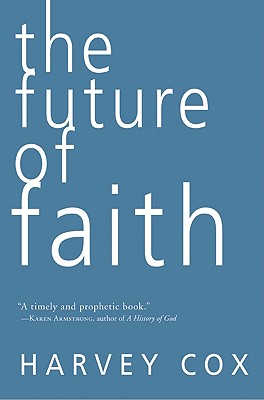 The Future of Faith
HarperOne, Paperback, 9780061755538, 245pp.
Publication Date: October 2010
* Individual store prices may vary.
Shop Local
Enter your zip code below to find indies closest to you.
Description
The Rise and Fall of Belief and the Coming Age of the Spirit
There is an essential change taking place in what it means to be "religious" today. As religious people shift their focus to ethical guidelines and spiritual disciplines--not doctrine--we are seeing a universal trend away from hierarchical, regional, patriarchal, and institutional religion. Now, legendary Harvard scholar Harvey Cox offers a new interpretation of the history and future of religion, revealing how doctrines and dogma are giving way to new grassroots movements based in community, social justice, and spiritual experience. The Future of Faith is a major statement and a hopeful vision from one of the most revered theologians today.
About the Author
Harvey Cox is the Hollis Research Professor of Divinity at Harvard University, where he has taught since 1965, both at Harvard Divinity School and in the Harvard Fac- ulty of Arts and Sciences. His classic book The Secular City is widely regarded as one of the twentieth century's most influential books of Protestant theology. He is also the author of The Future of Faith. Cox lives in Cambridge, Massachusetts.