Whisper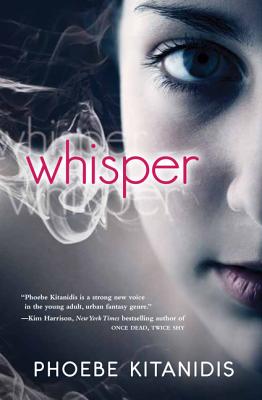 Whisper
Balzer & Bray/Harperteen, Paperback, 9780061799273, 281pp.
Publication Date: March 2012
* Individual store prices may vary.
Shop Local
Enter your zip code below to find indies closest to you.
Description
Joy is used to hearing Whispers—to walking down the street and instantly knowing people's deepest, darkest desires. She uses this talent for good, to make people happy and give them what they want. But for her older sister, Jessica, the family gift is a curse, and she uses it to make people's lives—especially Joy's—miserable. Still, when Joy hears a mysterious and frightening Whisper from Jessica's mind, she knows she has to save her sister, even if it means running away with a boy she barely knows—a boy who may have a dark secret of his own.
About the Author
Phoebe Kitanidis lives in Seattle, Washington, with her husband and a big gray cat. A former language arts teacher and contributor to Discovery Girls magazine, she now writes fiction full time. She's absolutely addicted to swimming, chocolate, and Facebook. If you ever meet her, beware: It's quite possible she can read your mind.
Praise For Whisper…
"An imaginative tale that brings to the surface the complexities of family, friends, relationships, and belonging, WHISPER also explore selfishness, selflessness, and the bonds that link us to each other."
-Voice of Youth Advocates (VOYA)

"Common conflicts are nuanced by Kitanidis's intriguing construction of Joy's powers, unexpected plot moves, and strong characterizations."
-School Library Journal

Whisper is a refreshingly unpredictable story with the perfect balance of family and friends, and magical gifts and secrets. Phoebe Kitanidis is a strong new voice in the young adult, urban fantasy genre, and I can't wait to see what comes next.
-Kim Harrison, bestselling author of ONCE DEAD, TWICE SHY