Little Bird of Heaven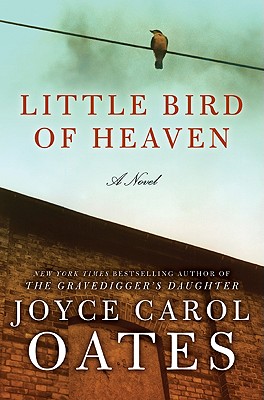 Little Bird of Heaven
Ecco, Hardcover, 9780061829833, 448pp.
Publication Date: September 1, 2009
* Individual store prices may vary.
Buy at Local Store
Enter your zip code below to purchase from an indie close to you.
or
Not Currently Available for Direct Purchase
Description
Little Bird of Heaven by Joyce Carol Oates is a riveting story of love violently lost and found in late 20th century America. In this novel, Oates returns to the Buffalo, New York, region to brilliantly explore the dangerous intersections of romance and eroticism, guilt and obsession, desire and murder. Little Bird of Heaven, a soaring work by the New York Times bestselling author and a nominee for the 2009 Man Booker Prize--one of the world's most prestigious literary awards--is as powerful and unforgettable as Joyce Carol Oates's previous acclaimed novels The Gravedigger's Daughter and We Were the Mulvaneys.
Praise For Little Bird of Heaven…
"Well-told and ultimately powerful."
-The Onion

"Little Bird of Heaven starts with the urgency of thriller, then turns into something more existential as the years (and pages) go by...This is a tragedy on a classical scale...Oates has written a feminist novel with empathy for men, especially men without power, with no voice besides violence."
-New York Times Book Review

"'Quintessential Joyce Carol Oates: an expertly crafted, lovingly detailed character-driven novel of loss and longing. "
-Associated Press

"An absorbing study of lust, trust, and an unsolved murder, Oates's gritty new mystery explores the attraction between the son of the victim and daughter of the accused."
-Good Housekeeping

"Readers are breathlessly along for the ride, never sure if Oates will let [her characters] reach redemption or have them fall prey to the hands of their violent, unforgiving upbringings."
-New York Post

"[This novel]...has an unnerving clarity about the power of sexual desire...it cleaves to the mind like a strong memory, and after you've read it, you may find yourself dreaming about the imaginary town of Sparta, and wondering what the people are doing now."
-Chicago Sun-Times

"In this narcotic, unnerving, brilliantly composed tale of the struggle for control over the body's archaic urges, and the quest for morality in a catastrophically corrupted world, Oates creates magnetic characters of heightened awareness and staggering valor."
-Booklist

"[This novel] is classic Oates. Its depiction of violence, families falling from grace and social class disparities, as well as its location, recall her 1996 bestseller, WE WERE THE MULVANEYS. Fans of Oates will delight in this offering and newcomers to her work will receive a first-class introduction."
-BookPage

"Neither crime, nor punishment, the ultimate coupling in the novel serves as a triumph and a release on a scale and with the intensity we've come to expect from one of our country's premier writers."
-NPR's All Things Considered

"A powerful novel...In Sparta she has created a fictional universe to stand beside Faulkner's Yoknapatawpha County or Cheever's Shady Hill....Oates [is] our closest contemporary analogue to Hawthorne: lyrical, moral, unforgiving."
-Washington Post

"[This is] the novelist at her brooding best . . . a seamless, satisfying tale of small-town life where...the long-smoldering relationships among the residents can often be like 'tangled roots, beneath the surface of the earth.'"
-St. Louis Post-Dispatch

"Oates' 57th novel is a doozie....It's vintage Oates: tragic violence, outsize ambitions, dashed hopes, strained family bonds, manly-men roughing up sassy-yet-submissive women, and, of course, sex-crazed teenagers."
-Elle
Tuesday, Sep 29, 2009
Little Bird of Heaven, Joyce Carol Oates' 37th novel, is an American writer's communion with Crime and Punishment. But neither crime nor punishment serves as a triumph and a release on a scale — and with the intensity — we have come to expect from one of our premier writers. More at NPR.org