Raised by Wolves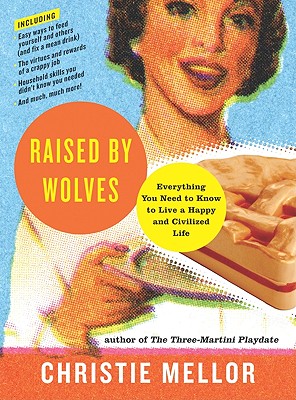 Raised by Wolves
Everything You Need to Know to Live a Happy and Civilized Life
Harper Paperbacks, Paperback, 9780061938733, 225pp.
Publication Date: June 2010
* Individual store prices may vary.
Buy Now
or
Shop Local
Enter your zip code below to purchase from an indie close to you.
Description
A hilarious guide for those raised by wolves, born in a barn, or otherwise unacquainted with the standard rules of adulthood
Once upon a time, young adults with a modicum of social skills and the basic know-how to run a household were let loose upon a grateful world. But no longer.
How did this come about? Why are so-called "grown-ups" often unable to make their beds and clean up their own kitchens? Perhaps Mom shouldn't have done all of Junior's science projects for him. Maybe Dad should have made Tiffany take that summer job in college instead of paying her way through Europe.
But fear not! Christie Mellor is here to help you prepare for the real world with essential skills like these:
How to poach a chicken (and what to do with it when you're done)
How to make the perfect martini
Twenty-five amazing uses for baking soda
How not to annoy your friends when you break up with your boyfriend
And so much more! In short, here's everything you need to know in order to jump into the deep end of the pool with the rest of the adults.
About the Author
Christie Mellor is the bestselling author of The Three-Martini Playdate, The Three-Martini Family Vacation, and You Look Fine, Really. She lives with her husband and almost-always-pleasant children in Los Angeles.