I'm Not Dead, I'm Different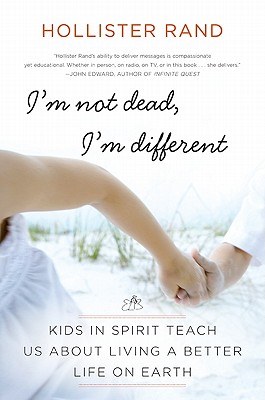 I'm Not Dead, I'm Different
Kids in Spirit Teach Us about Living a Better Life on Earth
Harper Paperbacks, Paperback, 9780061959066, 270pp.
Publication Date: April 2011
* Individual store prices may vary.
Buy Now
or
Shop Local
Enter your zip code below to purchase from an indie close to you.
Description
Rand was initially puzzled as to why young spirits wanted to speak through her--she had no children of her own and the responsibility of talking with people who had lost theirs seemed too great to bear. But the compelling answers came with time and patience: No one finds death more inexplicable than a grieving parent, thus no spirits are more motivated to make sense of it all for those they've left behind than young ones. These spirits clearly want to heal broken hearts and deepen our understanding of life and death, and Rand has the unique ability to help deliver their messages.
Through her, young spirits talk freely about how to make sense of murder, suicide, and accidental deaths. They also discuss the different ways relationships on both sides can be mended, how the intergenerational cycle of abuse and addiction can be stopped, and how "joy guides"--miscarried and aborted children--can actually help those they've left behind move forward.
The insights they share in this uniquely comforting book will surprise, inform, and inspire. What's more, their answers to our questions about death reveal many valuable tips for living a better life while on earth too.
About the Author
Hollister Rand is a clairvoyant, clairaudient, and clairsentient medium who is a regular contributor to InfiniteQuest dot com, the popular website launched by celebrity psychic medium John Edward. She was formerly a regular guest on KOST FM's Angels in Waiting and KBIG FM's Radio Medium.