Up from the Blue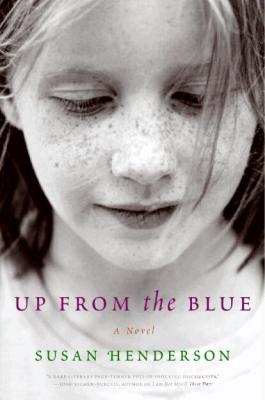 Up from the Blue
Harper Paperbacks, Paperback, 9780061984037, 320pp.
Publication Date: September 21, 2010
* Individual store prices may vary.
Buy at Local Store
Enter your zip code below to purchase from an indie close to you.
or
Buy Here
Description
Elegant and engrossing .Henderson is a talent to watch. Danielle Trussoni, author of Angelology" This is not a book you ll soon forget. Sara Gruen, author of Water for Elephants"The gripping debut novel from Litpark.com founder and Pushcart Prize-nominee Susan Henderson, Up From the Blue "is a dazzling tour de force that unfolds against the backdrop of 1970s America a tumultuous era of desegregation, school busing, and the early rise of modern-day feminism. The story of an imaginative young girl struggling to make sense of her mother's mysterious disappearance, Up From the Blue "is enthralling fiction that delves into complex family relationships, in the vein of Jennifer McMahon, Katrina Kittle, and Laura Kasischke.
Praise For Up from the Blue…
"[An] elegant debut…Henderson's fascinating novel fearlessly examines the complexities of depression, romantic and filial love, and motherhood. Beautiful, funny, sad, and complicated, Tillie's quest to understand her complex, troubled family is filled with lush descriptions of painfully emotional moments."
-Publishers Weekly (starred review)

"Inescapable sadness is threaded through with surprising moments of joy, in an intimate story that dispels the usual notions of victims and oppressors."
-Columbus Dispatch

"Henderson beautifully portrays this family in crisis through its most voluble and consistent member. Rapturous prose reveals young Tillie's heart as she yearns for the mother who will make her world better but who can't seem to mend her own tortured soul. A triumphant debut."
-Library Journal

"Henderson shows remarkable compassion in her debut novel, an affecting portrait of depression through a child's eyes."
-Booklist

"A haunting tale of the terrible ways in which we fail each other; of the whys, the what ifs, and the what nows. This is not a book you'll soon forget."
-Sara Gruen, New York Times bestselling author of Water for Elephants

"Up from the Blue deftly portrays a family with contradictions we can all relate to—it's beautiful and maddening, hopeful and condemning, simple, yet like a knot that takes a lifetime to untangle. You will love it completely, even as it hurts you…it's a heartbreaking, rewarding story that still haunts me."
-Jamie Ford, New York Times bestselling author of Hotel on the Corner of Bitter and Sweet

"A rare literary page-turner full of shocking discoveries and twists. Susan Henderson has created a remarkable narrator—as memorable for her feistiness as for her tenderness. Up From the Blue is going to be one of this year's major debuts."
-Josh Kilmer-Purcell, author of I Am Not Myself These Days

"Susan Henderson's debut novel Up From the Blue is elegant and engrossing….Tillie Harris is both tender and tough, charming and filled with wonder by the difficulties she must overcome. Henderson is a talent to watch."
-Danielle Trussoni, author of Angelology and Falling Through the Earth

"Up From the Blue is a heart-wrenching, tender story with a mystery that kept my pulse racing. What a joy to discover Tillie Harris, the most memorable, charming and plucky narrator in fiction since Scout Finch."
-Jessica Anya Blau, author of The Summer of Naked Swim Parties

"Haunting and unsettling, Up From the Blue's real alchemy is the way it uncovers the stories that alternately save us and keep us from our real truths. Incandescently written, this is a stunning debut with heart."
-Caroline Leavitt, author of Girls in Trouble and Pictures of You

"Up from the Blue is a beautiful, haunting, spirited debut, charged with secrets and deep longing. Susan Henderson has written a moving love story, a portrait of that deep lasting love between mother and daughter."
-Julianna Baggott, author of Girl Talk, The Madam, and Which Brings Me to You

"A remarkable debut, not just for the uncanny accuracy and charm of eight-year-old Tillie's narrative voice, but for the way the characters reveal unexpected angles of themselves that somehow make them realer than real. Up from the Blue lingers in the mind."
-Mark Childress, author of Crazy in Alabama