Tiger's Claw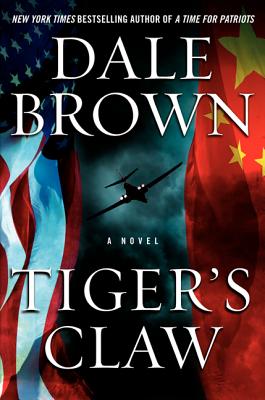 Tiger's Claw
William Morrow & Company, Hardcover, 9780061990014, 400pp.
Publication Date: September 4, 2012
* Individual store prices may vary.
Buy at Local Store
Enter your zip code below to purchase from an indie close to you.
or
Not Currently Available for Direct Purchase
Description
The fight for the Pacific begins
When China increases its naval presence in the Pacific and develops advanced weapon technology that targets American ships with lethal accuracy, it imperils American military superiority. Can the United States, in the wake of an economic recession and decreased military spending, compete with its cash-rich Chinese enemy? This question can be answered only when U.S.-China tensions blow up in an epic battle for supreme dominion of the Pacific.
When China launches the first successful test of its Dong Feng-21D antiship ballistic missile, the future looks bleak for America. Fearing the U.S. will lose its naval supremacy in the Pacific if it does not counter this Chinese threat, President Kenneth Phoenix finds himself in a compromised position. New technology requires money, but the country is recovering from a massive recession, and the president has slashed the military budget to reduce the national debt. Without the funds to compete with China's advancing technology, are the country's days of naval preeminence in the Pacific running out?
Retired U.S. Air Force Lieutenant General Patrick McLanahan refuses to accept this fate. The government may lack money, but McLanahan reasons that the United States can afford to refurbish old but potent long-range B-1B Lancer bombers to promote the AirSea Battle strategy that will push back against Chinese aggression. President Phoenix commissions McLanahan to lead this effort, and soon America stands ready to deploy an AirSea Battle task force in the South China Sea.
The People's Liberation Army recognizes that this growing air threat will jeopardize its air and naval superiority in the South China Sea. They aggressively deploy advanced fighters, land-based antimissiles, three aircraft carriers, and exotic, top secret directed energy weapons against their neighbors, hoping to convince the U.S. Navy to stay away. But Patrick McLanahan is finally given the green light to lead his force westward to challenge the Chinese threat head-on.
New York Times bestselling author Dale Brown is at the top of his game with Tiger's Claw. Once again he brings to life a thrilling and dramatic story that is right out of what could be the headlines of the not-so-distant future.
About the Author
Dale Brown is a former captain in the U.S. Air Force. He lives in Nevada, where he can often be found high in the sky, piloting his own plane. He is the author of ten previous novels, all of them "New York Times" bestsellers.
"From the Paperback edition."