Milk and Honey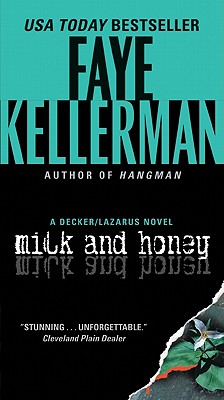 Milk and Honey
HarperTorch, Mass Market Paperbound, 9780061999260, 514pp.
Publication Date: January 25, 2011
* Individual store prices may vary.
Buy at Local Store
Enter your zip code below to purchase from an indie close to you.
or
Not Currently Available for Direct Purchase
Description
In the silent pre-dawn city hours--alone with histhoughts about Rina Lazarus, the woman he loves, threethousand miles away in New York--LAPD detectivePeter Decker finds a small child, abandoned andcovered with blood that is not her own. It is a soberingdiscovery, and a perplexing one, for nobody in thedevelopment where she was found steps forward toclaim the little girl.
Obsessed more deeply by this case than he imaginedpossible, Decker is determined to follow the scantclues to an answer. But his trail is leading him to a killingground where four bodies lie still and lifeless. Andby the time Rina returns, Peter Decker is already heldfast in a sticky mass of hatred, passion, and murder--ina world where intense sweetness is accompanied by adeadly sting.