Eternal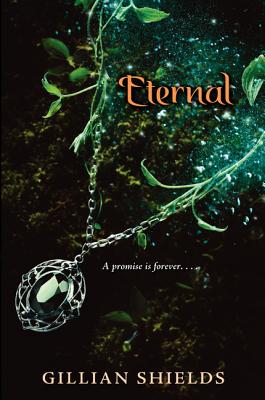 Eternal
Katherine Tegen Books, Paperback, 9780062000408, 359pp.
Publication Date: July 31, 2012
* Individual store prices may vary.
Buy Now
or
Shop Local
Enter your zip code below to purchase from an indie close to you.
Description
I am not like Evie. I don't belong in some great romance. I'm just the best friend in the background. That's how it's always been. Until now.
At the Wyldcliffe Abbey School for Young Ladies, Sarah Fitzalan is the dependable, faithful friend to Evie and Helen, her sisters in the Mystic Way. But this term Sarah encounters new challenges: Evie seems to have turned her back on the Mystic Way after the sisterhood laid Sebastian's soul to rest, and Helen is distracted by her still-unresolved feelings about her mother, Mrs. Hartle. Sarah is lonely and worried. Unlike Evie, she wants to find out more about her own Mystic powers and her strong connection to the earth, and she struggles to keep the sisterhood together as the threat of attack looms from the ever-present dark coven at Wyldcliffe.
And so it is up to Sarah to face the eternal darkness and fight. Must she sacrifice herself for the sake of her friends and sisters? When she feels her loneliest, will her sisters join her, or will help come from unexpected sources, like her Romany ancestors, and a love she'd only just dared to hope for?
About the Author
Gillian Shields is the author of Immortal, Betrayal, and Eternal, the first books about the sisterhood of the Mystic Way, as well as many other books for young readers. She spent her childhood roaming over the Yorkshire moors and dreaming of the Bronte sisters. After studying in Cambridge, London, and Paris, she became a teacher. She has taught in a girls' boarding school and also in a drama school where it was rumored that the ghost of a young girl could be heard crying in the night. Gillian was inspired to write this series in celebration of the power of first love, the strength of female friendship, and the haunting mystery of the past.