Gun Games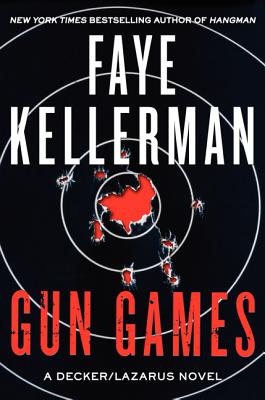 Gun Games
A Decker/Lazarus Novel
William Morrow, Hardcover, 9780062064325, 384pp.
Publication Date: January 3, 2012
* Individual store prices may vary.
Shop Local
Enter your zip code below to find indies closest to you.
Description
Peter Decker and Rina Lazarus are back in this gripping mystery involving a secret cabal of some of Los Angeles' most wealthy—and vicious—teens
LAPD lieutenant detective Decker and his wife, Rina, have willingly welcomed fifteen-year-old Gabriel Whitman, the son of a troubled former friend, into their home. While the enigmatic teen seems to be adapting easily, Decker knows only too well the secrets adolescents keep—witnessed by the tragic suicide of another teen, Gregory Hesse, a student at Bell and Wakefield, one of the city's most exclusive prep schools.
Gregory's mother, Wendy, refuses to believe her son shot himself and convinces Decker to look deeper. What he finds disturbs him. The gun used in the tragedy was stolen—evidence that propels him to launch a full investigation with his trusted team, Sergeant Marge Dunn and Detective Scott Oliver. But the case becomes darkly complicated by the suicide of another Bell and Wakefield student—a death that leads them to uncover an especially nasty group of rich and privileged students with a predilection for guns and violence. Decker thought he understood kids, yet the closer he and his team get to the truth, the clearer it becomes that he knows very little about them, including his own charge, Gabe. The son of a gangster and an absent parent, the boy has had a life filled with too much free time, too many unexplained absences, and too little adult supervision.
Before it's over, the case and all its terrifying ramifications will take Decker and his detectives down a dark alley of twisted allegiances and unholy alliances, culminating at a heart-stopping point of no return.
About the Author
Faye Kellerman is the author of twenty-seven novels, including twenty New York Times bestselling mysteries that feature the husband-and-wife team of Peter Decker and Rina Lazarus. She has also penned two bestselling short novels with her husband, New York Times bestselling author Jonathan Kellerman, and recently teamed up with her daughter Aliza to cowrite a young adult novel, Prism—the story of four teens in an alternate universe. She lives with her husband in Los Angeles, California, and Santa Fe, New Mexico.