Trouble & Triumph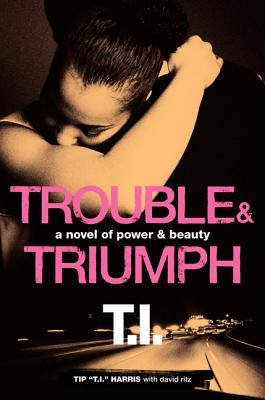 Trouble & Triumph
A Novel of Power & Beauty
William Morrow & Company, Hardcover, 9780062067685, 310pp.
Publication Date: September 18, 2012
* Individual store prices may vary.
Not Currently Available for Direct Purchase
or
Shop Local
Enter your zip code below to purchase from an indie close to you.
Description
Grammy Award-winning hip-hop artist, music producer, and actor T.I. and his bestselling celebrity collaborator, David Ritz, continue the explosive story of Power and Beauty that began in the street-lit epic Power & Beauty.
When his mother, Charlotte, was killed, Paul Power Clay and his closest friend, Tanya Beauty Long, fell under the spell of a savvy and ruthless Atlanta businessman named Slim, who promised to protect them.
Wise beyond her years, Beauty always knew that the only person she could rely on was herself. It didnt take long for the levelheaded young woman to recognize the simmering violence beneath Slims street charm. But getting away from him wasnt easy, and it came at a heartbreaking price: turning her back on Power. Escaping to the glamorous catwalks of the Big Apple, shes worked her breathtaking good looks and quick wit to build a thriving fashion business. Despite her success, shes still haunted by the pain of leaving Power behind. Money and new men cannot erase the memory of the true love she denied.
To Power, Slims world held everything he thought he wanted: women, wealth, power, authority. He discovered too late that Slim Simmons isnt just a businessmanhes a ruthless killer who will turn on anyone he thinks is getting in his way. He is the monster who murdered Charlotte. Now, he controls the fate of her only son.
But neither Slim nor Power count on Beauty. Like Slim, she is a master who will manipulate, seduce, and sacrifice to get what she wants. Shes never let anything stop her from fulfilling her desires, and she will broker a dangerous bargain to save the only man shes ever loved. But is saving Power worth sacrificing herselfbody and soul? Will his youthful ambitions lead him to redemptionor deeper into the darkness? Will they both become everything they swore theyd never be?
A tale of gangstas and sistas, money masters and politicians, that moves across the globe from Paris to New York, Atlanta to Tokyo, the Caribbean to California, Trouble & Triumph is a hip-hop mash-up of loyalty, betrayal, revenge, desire, greed, family, politics, and absolutionand of two unforgettable young star-crossed lovers from the streets who will risk everything for their dreams . . . and for each other.
About the Author
Tip "T.I." Harris is a Grammy Award-winning rapper, film and music producer, actor, and writer. He is the founder and co-chief executive officer of Grand Hustle Records, and he launched his film company, Grand Hustle Films, in 2007. He lives in Atlanta, Georgia, with his wife.

David Ritz is the author of the acclaimed novels The Man Who Brought the Dodgers Back to Brooklyn and Blue Notes Under a Green Felt Hat. He is the only four-time winner of the Gleason Book of the Year Award. He's also co-written the memoirs of many celebrities.