Making the Team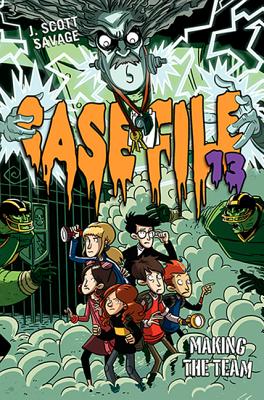 Making the Team
HarperTorch, Hardcover, 9780062133311, 263pp.
Publication Date: September 24, 2013
* Individual store prices may vary.
Buy Now
or
Shop Local
Enter your zip code below to purchase from an indie close to you.
Description
With thrills, chills, and laughs on every page, plus a boy-girl rivalry that will leave you in stitches, this is one frighteningly funny book you don't want to miss. In this second book in a middle grade series that's "sure to please young readers looking for a thrill" (Kirkus Reviews, starred review), three monster-obsessed friends must take on a mad scientist who is literally stitching together a Frankenstein-esque football team.
Nick, Carter, and Angelo are back to monster business as usual. They're even filming a monster movie for a school project on Building a Brighter Tomorrow. (There's a connection there somewhere, they swear.) But when a new private school arrives in town boasting a football team that's inhumanly good, the boys start to suspect they may have a real monster mystery on their hands. And what's worse, they may need help from their girl rivals, Angie, Tiffany, and Dana, to get to the bottom of it.
About the Author
J. Scott Savage has returned after being lost in a Mexican rainforest. His office is now filled with Mayan scrolls, hieroglyphics, artifacts, and star charts. His children and children-in-law, Big Nick, Erica, Scott, Natalie, Jake, and Little Nick, look pale and claim to be cursed. His grandchildren, Gray, Lizzie, and Jack, are heavily wrapped in mummy-like bandages. And his wife, Jennifer, has reportedly been seen glowing green and hexing the neighbors.