Did Jesus Exist?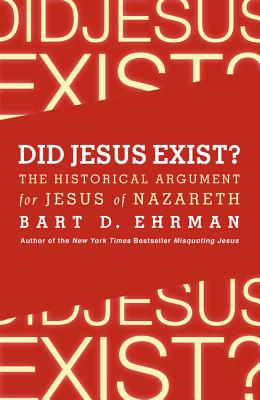 Did Jesus Exist?
The Historical Argument for Jesus of Nazareth
HarperOne, Hardcover, 9780062204608, 368pp.
Publication Date: March 20, 2012
* Individual store prices may vary.
Buy at Local Store
Enter your zip code below to purchase from an indie close to you.
or
Not Currently Available for Direct Purchase
Description
Large numbers of atheists, humanists, and conspiracy theorists are raising one of the most pressing questions in the history of religion: "Did Jesus exist at all?" Was he invented out of whole cloth for nefarious purposes by those seeking to control the masses? Or was Jesus such a shadowy figurefar removed from any credible historical evidencethat he bears no meaningful resemblance to the person described in the Bible?
In Did Jesus Exist? historian and Bible expert Bart Ehrman confronts these questions, vigorously defends the historicity of Jesus, and provides a compelling portrait of the man from Nazareth. The Jesus you discover here may not be the Jesus you had hoped to meetbut he did exist, whether we like it or not.
About the Author
Bart D. Ehrman is one of the most renowned and controversial Bible scholars in the world today. He is the James A. Gray Distinguished Professor of Religious Studies at the University of North Carolina, Chapel Hill, and is the author of more than twenty books, including the New York Times bestsellers How Jesus Became God; Misquoting Jesus; God s Problem; Jesus, Interrupted; and Forged. He has appeared on Dateline NBC, The Daily Showwith Jon Stewart, CNN, History, and top NPR programs, as well as been featured in TIME, the New York Times, The Washington Post, The New Yorker, and other publications. He lives in Durham, North Carolina. Visit the author online at www.bartdehrman.com.
Praise For Did Jesus Exist?…
"His newest book has turned some of his perennial critics into fans, at least temporarily. In Did Jesus Exist?: The Historical Argument for Jesus of Nazareth, Ehrman decimates the persistent arguments of those who not only deny the divinity of Jesus but insist that no such man ever even existed."
-Christian Science Monitor