Did Jesus Exist?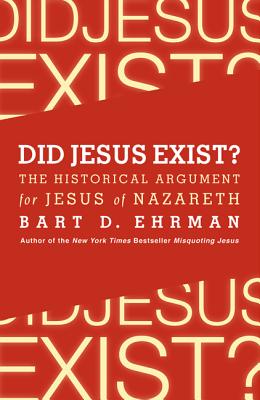 Did Jesus Exist?
The Historical Argument for Jesus of Nazareth
HarperOne, Paperback, 9780062206442, 368pp.
Publication Date: March 2013
* Individual store prices may vary.
Buy Now
or
Shop Local
Enter your zip code below to purchase from an indie close to you.
Description
The Truth Behind the Jesus Myth
Large numbers of atheists, humanists, and conspiracy theorists are raising one of the most pressing questions in the history of religion: "Did Jesus exist at all?" New York Times bestselling author Bart Ehrman confronts this question head-on and provides a compelling portrait of the Jesus you may not have hoped to meet but he did exist whether we like it or not.
About the Author
Bart D. Ehrman is one of the most renowned and controversial Bible scholars in the world today. A master explainer of Christian history, texts, and traditions, his work continues to drive debate among supporters and detractors alike. Ehrman is the James A. Gray Distinguished Professor of Religious Studies at the University of North Carolina, Chapel Hill, and is the author of more than twenty books, including the New York Times bestselling Misquoting Jesus; God's Problem; Jesus, Interrupted; and Forged. Ehrman has appeared on Dateline NBC, The Daily Show with Jon Stewart, CNN, the History Channel, and top NPR programs, and he has been featured in Time, the New York Times, The New Yorker, The Washington Post, and more.
Praise For Did Jesus Exist?…
"His newest book has turned some of his perennial critics into fans, at least temporarily. In Did Jesus Exist?: The Historical Argument for Jesus of Nazareth, Ehrman decimates the persistent arguments of those who not only deny the divinity of Jesus but insist that no such man ever even existed."
-Christian Science Monitor