Sylva and the Fairy Ball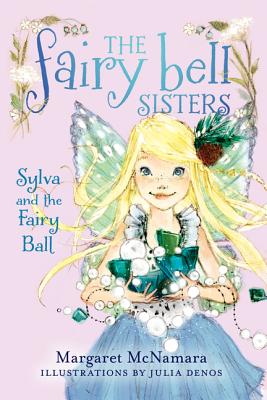 Sylva and the Fairy Ball
Balzer & Bray/Harperteen, Hardcover, 9780062228024, 109pp.
Publication Date: May 2013
* Individual store prices may vary.
Buy Now
or
Shop Local
Enter your zip code below to purchase from an indie close to you.
Description
Clara Bell, Rosy Bell, Golden Bell, Sylva Bell, and baby Squeak are fairy sisters who live on Sheepskerry Island. Usually Sylva and her sisters get along just fine--but not the week of the Fairy Ball. Sylva has her heart set on going--she'll get to wear magical diamond wings and walk on beautiful satin ribbons under the stars But fairies must be at least eight years old to attend, and poor Sylva's birthday is the day after the ball.
Sylva is sad and disappointed . . . and everything she does to help turns into a disaster. Then, on the night of the ball, Sylva senses something is wrong--very wrong. But she's made so many mistakes lately. Will she be brave enough to fly into the face of danger?
About the Author
Margaret McNamara is the Christopher Award-winning author of more than two dozen books for young readers, including the Robin Hill School series. The Fairy Bell Sisters series is inspired not only by her love of the classic sisterhood novel Little Women but by her own experiences growing up with older sisters (and a baby brother). Margaret and her family live in New York City, but they spend part of their summer on an island in Maine very much like Sheepskerry Island.

The hardest question for Julia Denos to answer is "What is your favorite color?" She has illustrated several children's books, including Just Being Audrey by Margaret Cardillo, I Had a Favorite Dress by Boni Ashburn, Dotty by Erica S. Perl, Grandma's Gloves by Cecil Castellucci, and Letters to Leo by Amy Hest. This is the first book she has written and illustrated. Julia lives in Boston.