Convictions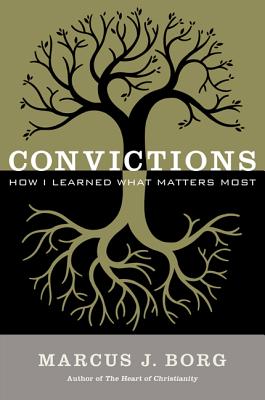 Convictions
How I Learned What Matters Most
HarperOne, Hardcover, 9780062269973, 241pp.
Publication Date: May 20, 2014
* Individual store prices may vary.
Buy at Local Store
Enter your zip code below to purchase from an indie close to you.
or
Buy Here
Description
Marcus J. Borg, preeminent theologian and Bible scholar, refects on his life and how he developed his most bedrock convictions and why they matter. the result is a manifesto for all progressive Christians who seek the best path for following Jesus today. With each chapter embodying a distinct conviction, Borg writes provocatively and compellingly on the beliefs that can deeply ground us and guide us: God Is Real and a MysterySalvation Is More About This Life Than an AfterlifeThe Bible Can Be True Without Being Literally TrueJesus's Death on the Cross Matters But Not Because He Paid for Our SinsGod Is Passionate About Justice and the PoorTo Love God Is to Love Like God
Rich in wisdom and insight, Convictions is sure to, become a classic of contemporary Christianity.