The Idea of Him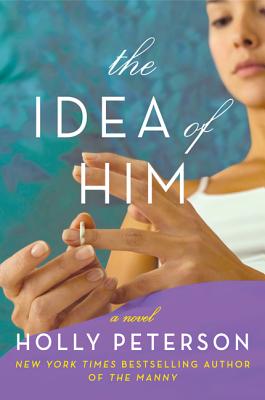 The Idea of Him
William Morrow & Company, Paperback, 9780062283108, 384pp.
Publication Date: April 1, 2014
* Individual store prices may vary.
Buy Now
or
Shop Local
Enter your zip code below to purchase from an indie close to you.
Description
From the New York Times bestselling author of The Manny a vibrant novel of love, life lessons, and learning to trust yourself
Allie Crawford has the life she always dreamed of she's number two at a high-profile P.R. firm; she has two kids she adores; and her husband is a blend of handsome and heroic. Wade is everything she thought a man was supposed to be he's running a successful newsmagazine and, best of all, he provides the stable yet exciting New York City life Allie believes she needs in order to feel secure and happy.
But when Allie finds Wade locked in their laundry room with a stunning blonde in snakeskin sandals, a scandal ensues that flips her life on its head. And when the woman wants to befriend Allie, an old flame calls, and a new guy gets a little too close for comfort, she starts to think her marriage is more of a facade than something real. Maybe she's fallen in love not with Wade but with the idea of him.
Captivating and seductive, told in the whip-smart voice of a woman who is working hard to keep her parenting and career on track, The Idea of Him is a novel of conspiracy, intrigue, and intense passion and discovering your greatest strength through your deepest fears.
About the Author
Holly Peterson is the author of the New York Times bestseller The Manny. She was a contributing editor for Newsweek and editor-at-large for Talk magazine. She was also an Emmy Award-winning producer for ABC News for more than a decade, where she covered global politics. Her writing has been published in the New York Times, Newsweek, Talk, the Daily Beast, Vogue, Harper's Bazaar, and other publications.