After the Fire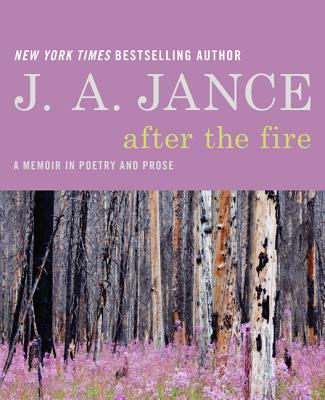 After the Fire
William Morrow & Company, Hardcover, 9780062293978, 106pp.
Publication Date: September 10, 2013
* Individual store prices may vary.
Buy Now
or
Shop Local
Enter your zip code below to purchase from an indie close to you.
Description
New York Times bestselling author J. A. Jance's heartrending collection of poetry and essays recounts a dark chapter of her own life, her first marriage to an alcoholic a powerful look at the emotional cost of addiction and an inspiring story of courage and triumph in the wake of crushing defeat
Before she found fame as a bestselling mystery author, Judith Jance wrestled with the anguish of being married to an alcoholic. For years she channeled her pain into words, composing the poems in this moving volume, first published in 1984, a year before her debut novel.
In searing and direct language, After the Fire chronicles the collapse of Jance's first marriage under the weight of her husband's addiction and her own unwitting denial and codependence while she struggled to find herself. "I will not be the price of your redemption," she wrote then. "I will not pay my life to ransom yours."
An intimate, deeply personal look into a wrenching time in Jance's life, After the Fire is a portrait of addiction and its insidious effects on lives and love. It illuminates universal truths about unbearable loss and finding the courage to carry on, and offers inspiration and profound insight into the heart and work of a beloved bestselling author.
About the Author
J. A. Jance is the New York Times bestselling author of the J. P. Beaumont series, the Joanna Brady series, the Ali Reynolds series, and five interrelated thrillers about the Walker family, as well as a volume of poetry. Born in South Dakota and brought up in Bisbee, Arizona, Jance lives with her husband in Seattle, Washington, and Tucson, Arizona.