The Invisibles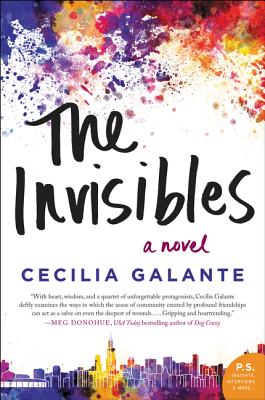 The Invisibles
William Morrow & Company, Paperback, 9780062363510, 400pp.
Publication Date: August 4, 2015
* Individual store prices may vary.
Buy at Local Store
Enter your zip code below to purchase from an indie close to you.
or
Buy Here
Description
"We'll choose to remain invisible. To everyone except each other . . . "
Brought together by chance as teenagers at Turning Winds, a home for girls, Nora, Ozzie, Monica, and Grace quickly bond over their troubled pasts and form their own family, which they dub The Invisibles. With a fierce loyalty to each other, the girls feel that they can overcome any obstacle thrown their way. Though the walls they've built around themselves to keep out the rest of the world are thick, they discover one night, when tragedy strikes, that there are cracks in their tight-knit circle.
While Ozzie, Monica, and Grace leave after graduation to forge a fresh start, Nora decides to stay behind in Willow Grove. Now, fifteen years later, she's content living a quiet, single life working in the local library and collecting "first lines" her favorite opening lines from novels. But when Ozzie calls out of the blue to let her know Grace has attempted suicide and is desperate for them to reconvene, Nora is torn between elation at seeing the women who were once her most cherished, trusted friends and anxiety over the unresolved conflicts that will most certainly surface.
As the women gather and reminisce, the truth about their lives comes to light. And when The Invisibles decide to take the road trip they always dreamed of, they will be forced to reveal their deepest secrets and confront the night that changed them forever.