Life After Life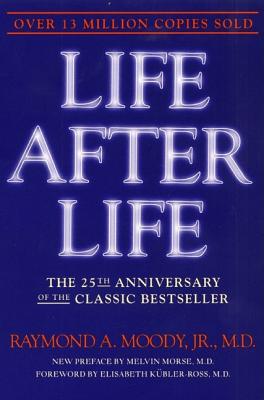 Life After Life
The Investigation of a Phenomenon--Survival of Bodily Death
HarperOne, Paperback, 9780062517395, 208pp.
Publication Date: March 2001
* Individual store prices may vary.
Shop Local
Enter your zip code below to find indies closest to you.
Description
In Life After Life Raymond Moody investigates more than one hundred case studies of people who experienced "clinical death" and were subsequently revived. First published in 1975, this classic exploration of life after death started a revolution in popular attitudes about the afterlife and established Dr. Moody as the world's leading authority in the field of near-death experiences. Life after Life forever changed the way we understand both death and life selling millions of copies to a world hungry for a greater understanding of this mysterious phenomenon.
The extraordinary stories presented here provide evidence that there is life after physical death, as Moody recounts the testimonies of those who have been to the "other side" and back all bearing striking similarities of an overwelming positive nature. These moving and inspiring accounts give us a glimpse of the peace and unconditional love that await us all.
About the Author
Raymond A. Moody, Jr., M.D., is the author of "Life After Life" and is widely acknowledged as the world's leading expert in the field of near-death experiences.
Elisabeth KUbler-Ross, M.D. (July 8, 1926 - August 24, 2004) was a Swiss-born psychiatrist, humanitarian and co-founder of the hospice movement around the world. She was also the author of the groundbreaking book "On Death and Dying" (1969), which first discussed The Five Stages of Grief. Elisabeth authored 24 books in 36 languages and brought comfort to millions of people coping with their own deaths or the death of a loved one. Elisabeth's passions included working with terminally ill children, AIDS patients, and the elderly, amongst others. Her greatest professional legacy includes teaching the practice of humane care for the dying and the importance of sharing unconditional love.
Elisabeth is a 2007 inductee into the National Women's Hall of Fame and "Time" Magazine named her one of the 100 greatest thinkers of the 20th century. Her work continues by the efforts of hundreds of organizations around the world including, The Elisabeth KUbler-Ross Foundation: www.EKRFoundation.org