Don't Know Much about the Pilgrims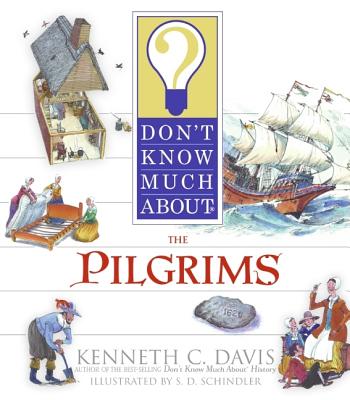 Don't Know Much about the Pilgrims
HarperCollins Publishers, Paperback, 9780064462280, 45pp.
Publication Date: August 22, 2006
* Individual store prices may vary.
Buy at Local Store
Enter your zip code below to purchase from an indie close to you.
or
Buy Here
Description
Thirty-four children on the MayflowerThree days of Thanksgiving feastingAnd hundreds of facts about the hardworking Pilgrims
Pilgrims in Plymouth: True or False QuizThe Mayflower was a huge ship—nearly as large as the Titanic—with a bowling alley and a swimming pool Squanto, an Indian who helped the Pilgrims, spoke English.Pilgrim farmers buried fish in the ground to help their corn grow better.The Pilgrims called their harvest feast Thanksgiving.
Thanksgiving today is a time for families to say grace and gobble turkey. But why did the Pilgrims start this tradition? And who were these people anyway? In this latest outstanding entry in the Don't Know Much About(r) series by renowned author Kenneth C. Davis, you can discover all you ever wanted to know about the Pilgrims.